How to Install FileZilla FTP Client on Debian Linux
In this article we are going to install Filezilla FTP client on Debian Desktop.
It is very easy to install Filezilla on Debian Linux from the command line using apt-get install command.
apt-get install filezilla
You can launch filezilla from the debian activities menu or you can open from the command line by just typing filezilla on the Linux terminal.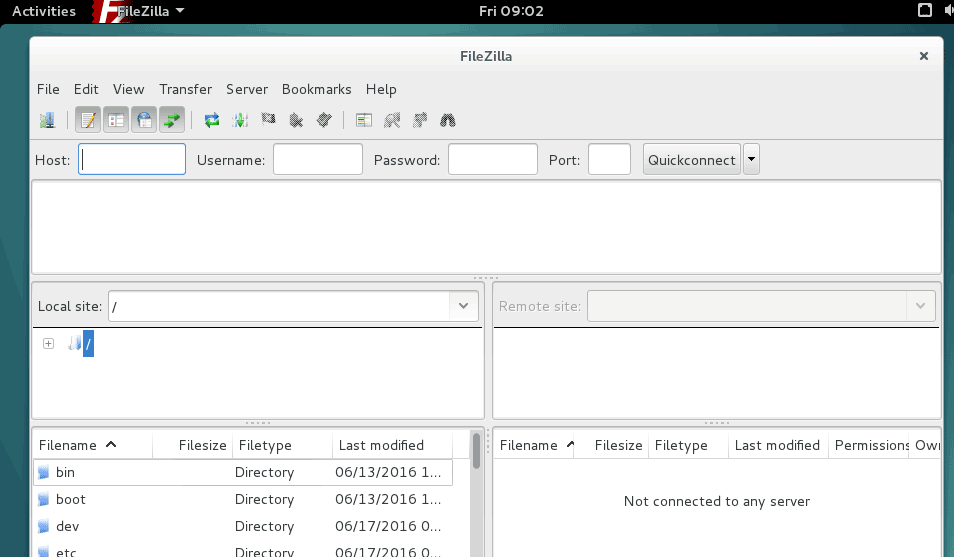 Filezilla is the best GUI FTP client for the Linux Desktop. If you want to connect to a FTP Server from your Debian Desktop, Then you can use Filezilla as your FTP client.