How To Open Terminal in Ubuntu | Keyboard Shortcut
Although in the Ubuntu desktop environment you can do most things using the graphical tools, you can get your work done more quickly using the command prompt. To begin command-line operations, you must know how to open terminal emulator.
GNOME Terminal is the default terminal emulator (Command prompt) on the Ubuntu desktop environment. It provides convenient ways to manage your Ubuntu system.
There are several ways to open a terminal in Ubuntu Linux. One way is to right-click on the desktop and choose Open Terminal from the menu.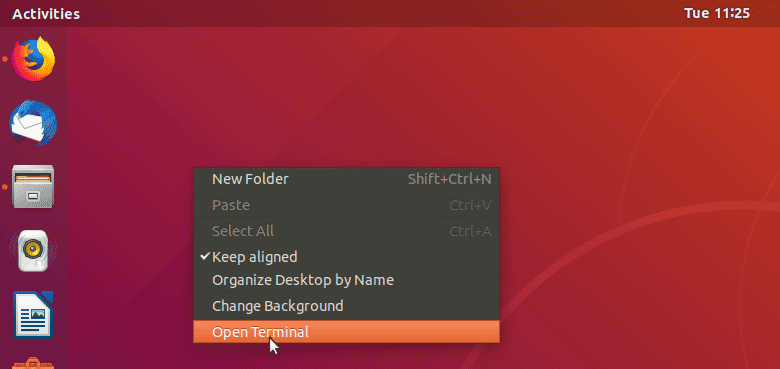 Ubuntu terminal can also be started by using the Ctrl + Alt + T keyboard shortcut.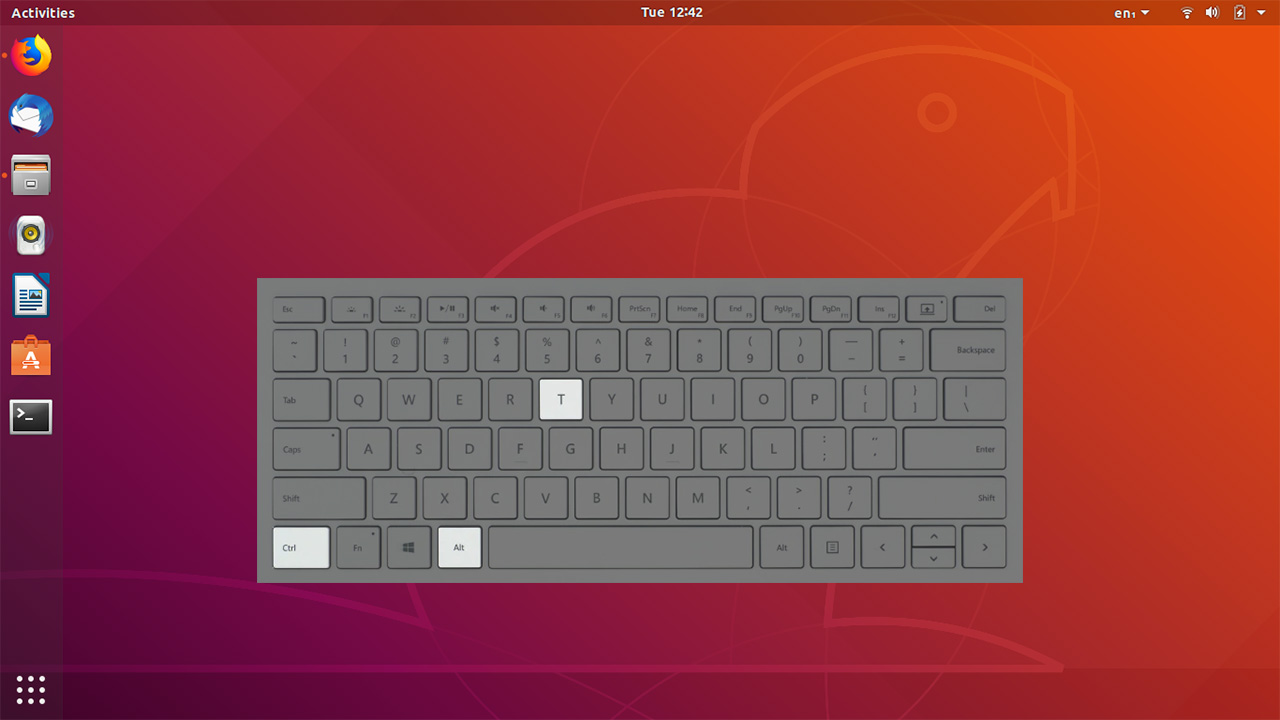 In order to create a shortcut (add to the favorites section), open the dash menu and type terminal.

Right-click on the terminal icon and select Add to Favorites.
Open Command Prompt In Current Working Directory
Another way is to right-click an empty spot on the Ubuntu file manager, and from the menu select Open in Terminal.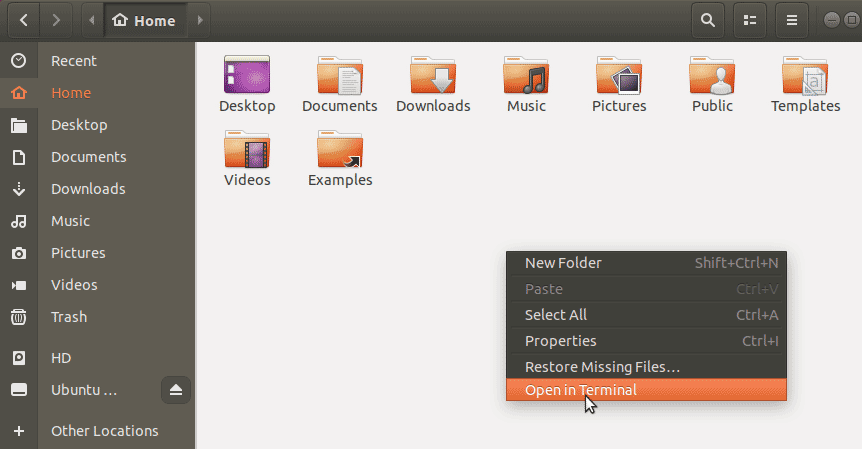 This opens a terminal window with that directory as the working directory.