How to Install Google Earth on Ubuntu 16.04 Desktop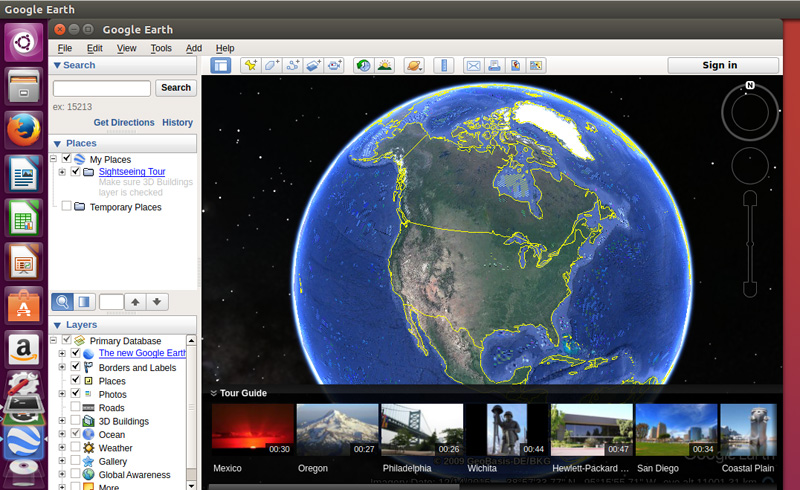 Today I am going to show you How to Install Google Earth on Ubuntu 16.04 desktop. Actually, it is So much easier than you think, So let me explain.
You can also follow this guide on Ubuntu 14.04 and Ubuntu 17.
Install gdebi-core package
Google earth for Ubuntu Linux comes in as a deb package. We are going to use gdebi command line tool to install the Google Earth deb file, So first we need to install gdebi-core package.
Open the Ubuntu terminal and type :
sudo apt-get update
sudo apt-get install gdebi-core
Download Google Earth for Ubuntu 16.04.
Next, we need to download Google Earth for Ubuntu 16.04. Go to Url the https://earth.google.com/download-earth.html and download the Debian/Ubuntu 64 bit deb package.

Save .deb file to your hard disk.
Install Google Earth deb package with gdebi
Once the download is finished, we can install google earth on Ubuntu 16.04 using the gdebi command line tool.
sudo gdebi google-earth-stable_current_amd64.deb

And that's all we have to do. You can open google earth from the Ubuntu software launcher.
Also, you should be able to use this to install google earth in any Ubuntu like Linux distribution, Including Debian, Linux Mint, Kubuntu and Elementary OS.