How to Install VeraCrypt on Ubuntu
TrueCrypt was a popular cross-platform software used to encrypt and protect your data. But the TrueCrypt project is no longer maintained and the VeraCrypt has become the most popular alternative to TrueCrypt.
VeraCrypt is a cross-platform encryption tool based on TrueCrypt, and supports all operating systems including Windows, Linux. and macOS. It also fixes major security bugs found in the TrueCrypt and capable of opening encrypted containers created in other data encryption tools such as TrueCrypt and Zulucrypt.
The latest version of VeraCrypt can be installed on both Server and Desktop versions of Ubuntu 18.04.
Instructions
The Linux installer comes as a set of scripts that will work on any Linux distribution, including Ubuntu 18.04. Open a web browser and navigate to the site veracrypt.fr/en/Downloads.html and download Linux tar file for Ubuntu.

After the download is complete, open the Linux terminal and extract the tar file:
sudo tar -jxvf veracrypt-1.23-setup.tar.bz2
Then, run the installation script (For Ubuntu desktop):
sudo ./veracrypt-1.23-setup-gui-x64
(For Ubuntu server, run the console only installer. For example, veracrypt-1.23-setup-console-x64).
The script will start the installation wizard. Click on the Install VeraCrypt button to install VeraCrypt.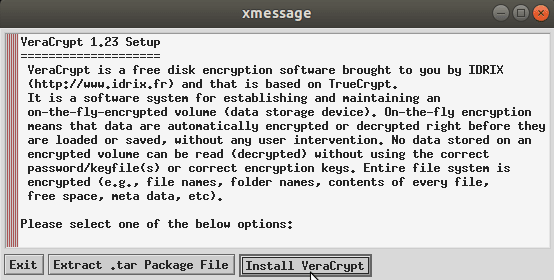 Desktop shortcut to open VeraCrypt available in the Application menu.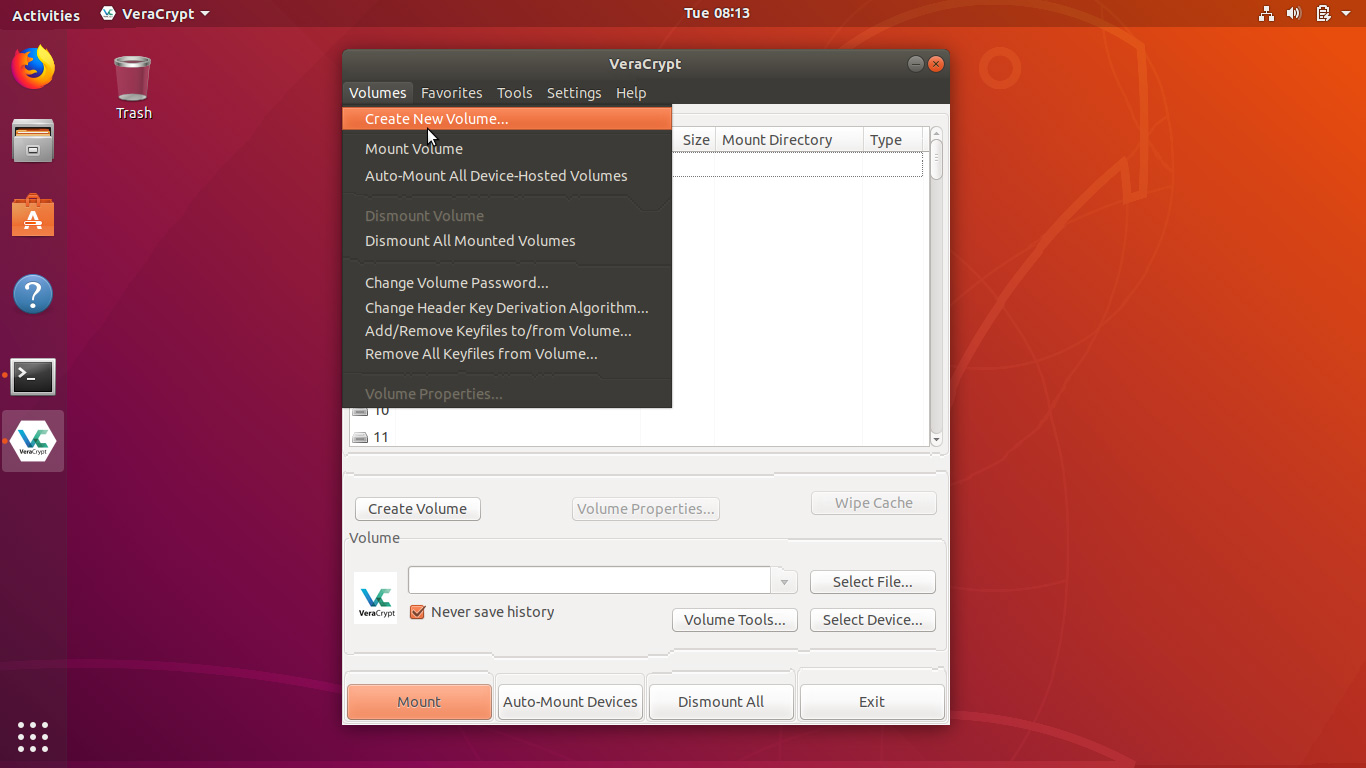 If you want to uninstall VeraCrypt, execute the following command:
sudo veracrypt-uninstall.sh
Good alternative to VeraCrypt is Zulucrypt which is available in Ubuntu apt repository.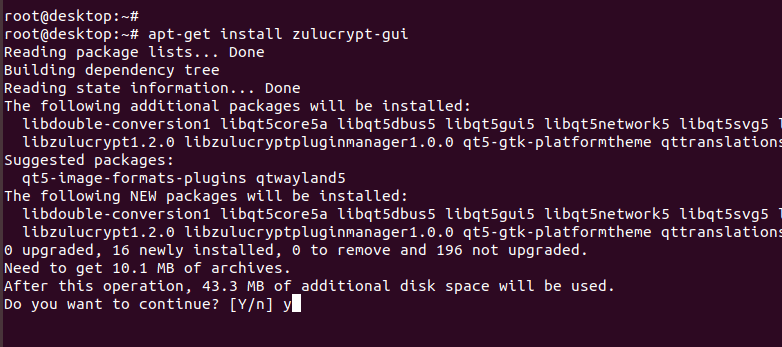 Click on the following link to learn How to Create a Simple Encrypted Volume Using VeraCrypt.