How to Add New Hard Drive to Windows 10
Most of the Windows 10 Computer comes with a one single hard drive, But you may want to add a second hard drive as you are running out of disk space.
In this tutorial I am going to show you how to add new hard drive to Microsoft Windows 10 Operating System. And I Assume you have already attached your new hard disk physically to your computer.
Go to My Computer (This PC in Windows 10) and You should see your windows hard drive Partition Available and ready to use.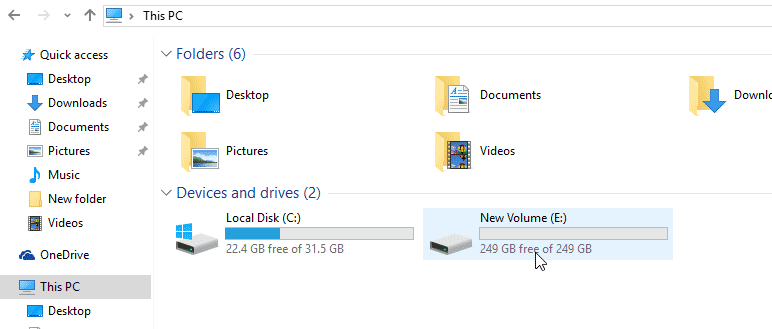 Summary - Add Hard Drive Windows 10
In this tutorial we learned How to add new hard drive to Windows 10 Operating System. From the windows 10 disk management tool first we Initialize the Disk new hard drive, then created new partition from the Unallocated Space.