How to Change Administrator Name in Windows 10
The name of the built-in admin account of Windows 10 is Administrator. However, If you want, you can change the Administrator name to something else. But first you need to decide whether you want to change the username (login name) or the display name.
For example, what I'm going to do here is I'm going to change the username of the Administrator to Winadmin:
First, right click on the start button and select Computer Management.
Next, go to Local Users and Groups and double click on the Users folder.
Then, right click on Administrator and choose Rename.
Type the new username and press Enter.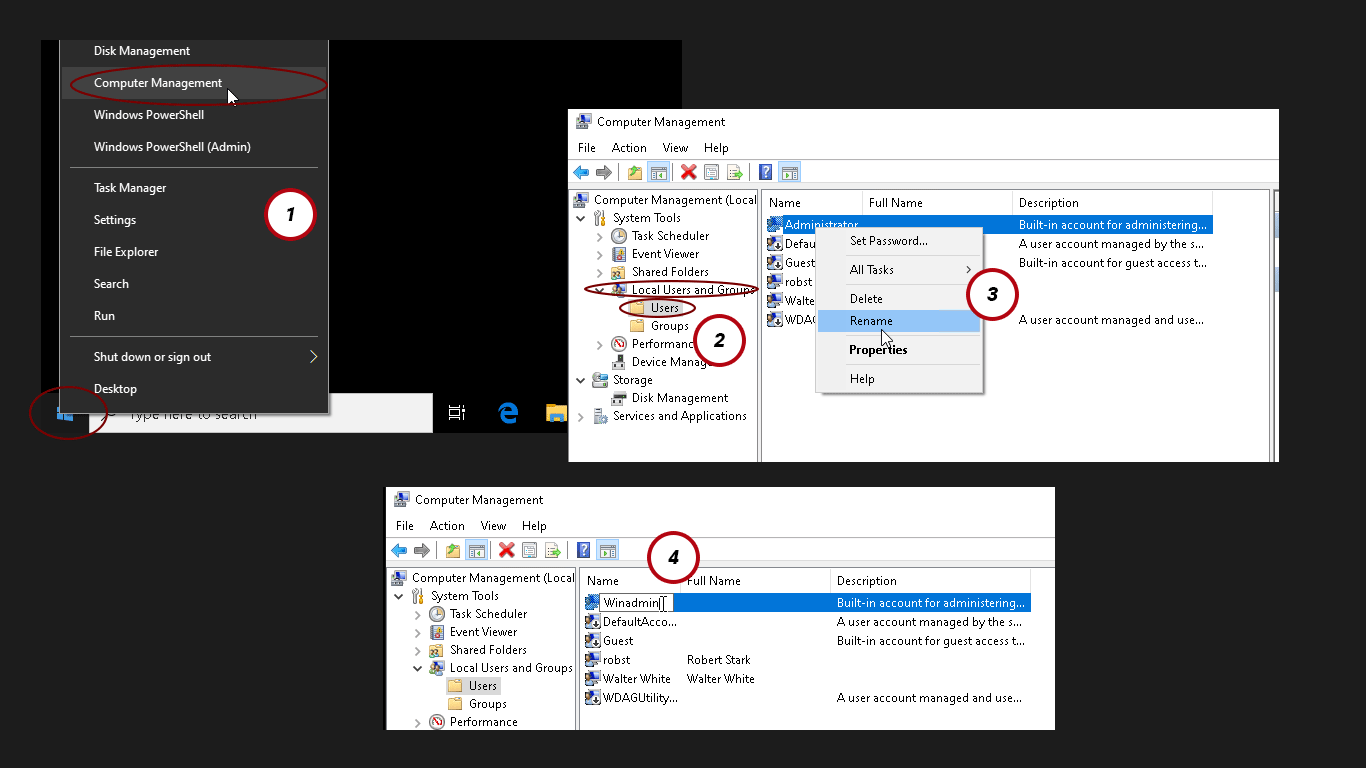 That is how we change the Administrator name in Windows 10. If you just want to change the display name of the Administrator, right click on the user and Choose Properties and then change the Full name as you like.