Change Keyboard Language Windows 10
Windows 10 now offers support for more than 300 keyboard languages, and it is easy to install multiple layouts for your keyboard in addition to the default language.
You can go to Settings | Time & Language | Language to check your current keyboard language.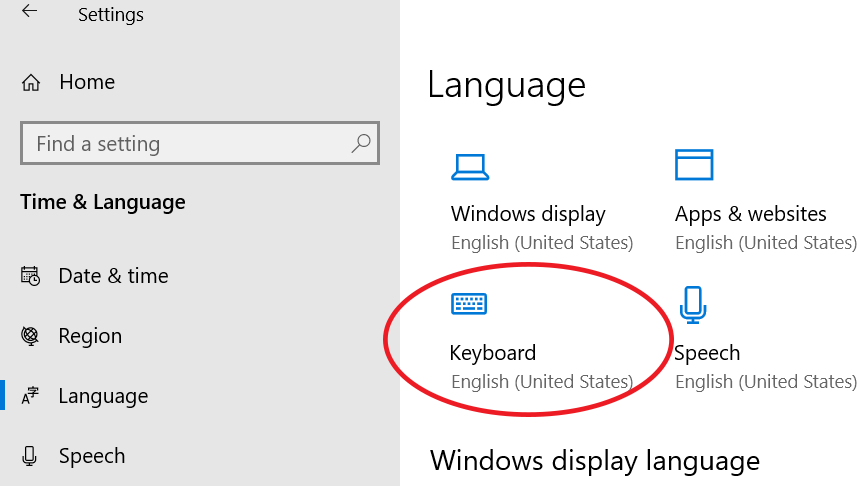 In the same window, under the Preferred languages heading, you can find a list of languages already installed on your computer that you can use as your Windows 10 keyboard layout.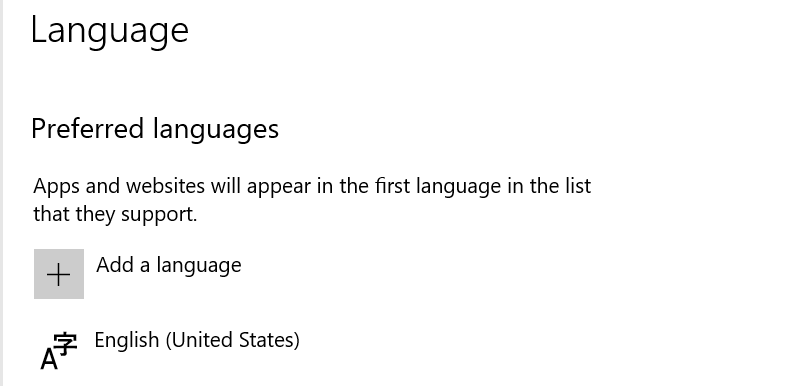 As you can see, right now, I only have the English US. To use a different language (for example, English UK), first I have to install it.
To add a new keyboard layout to Windows 10, complete the following steps
Right-click the Start button on the desktop and choose Settings. Then go to the Time & Language category.
Click Language in the sidebar to display the Language settings.
Click Add a Language, and then select the language you want to install.
Click Next to install the new language.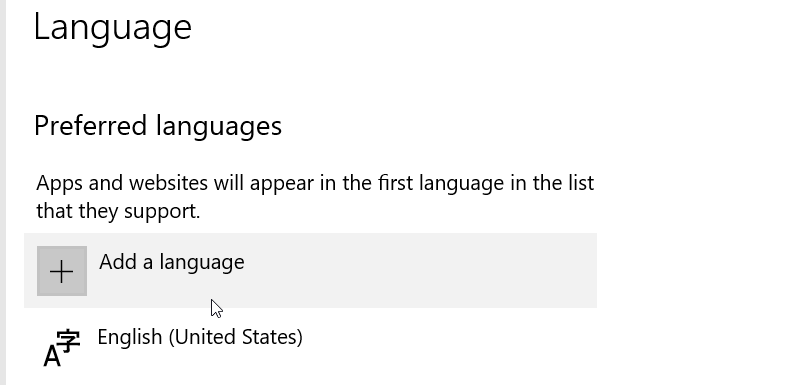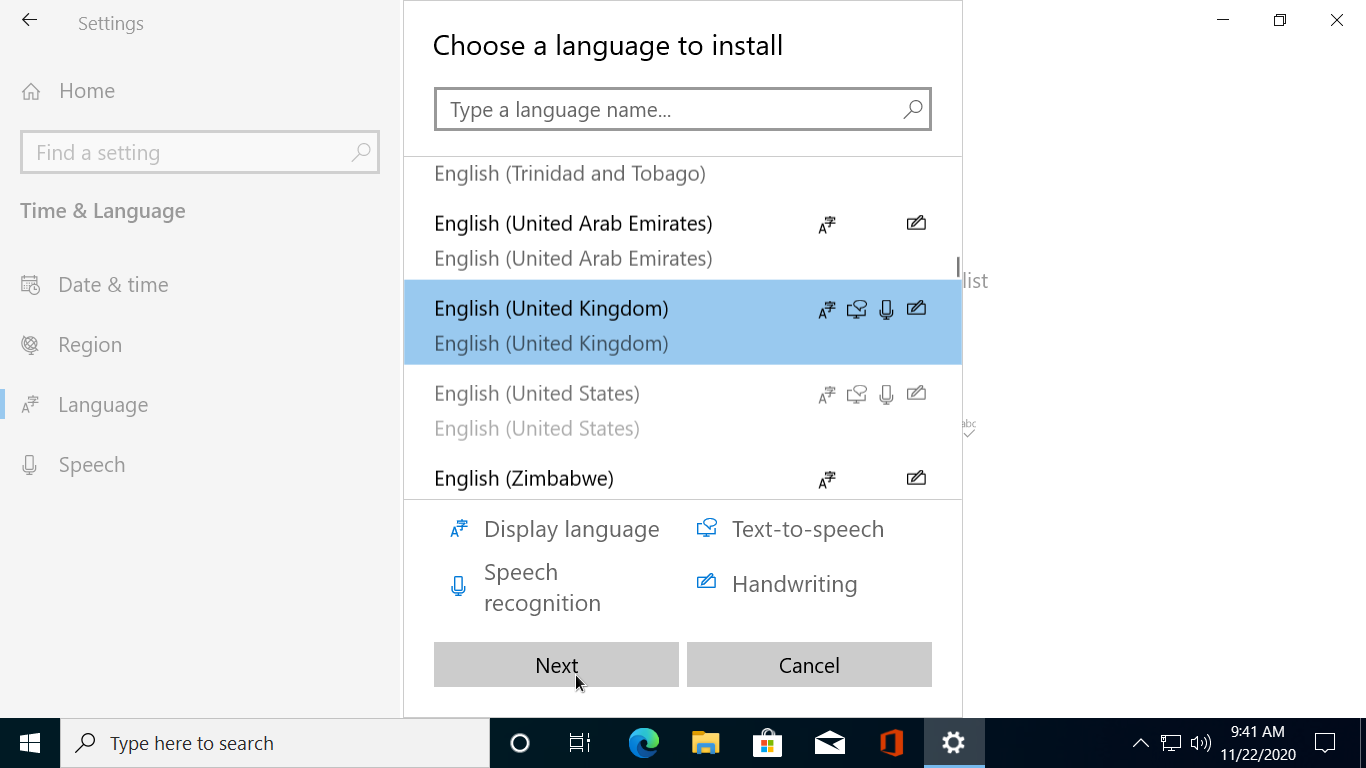 After that, to change the keyboard language, go back to the Language settings pane and click the keyboard icon.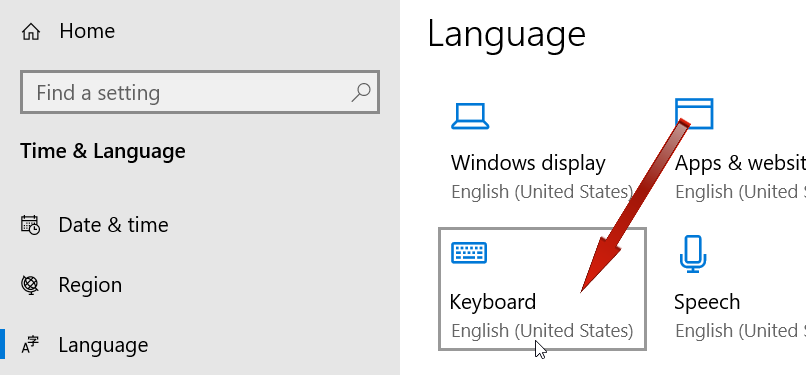 In the "Override for default input method" drop-down menu, choose the appropriate layout you want to use as Windows 10 keyboard layout.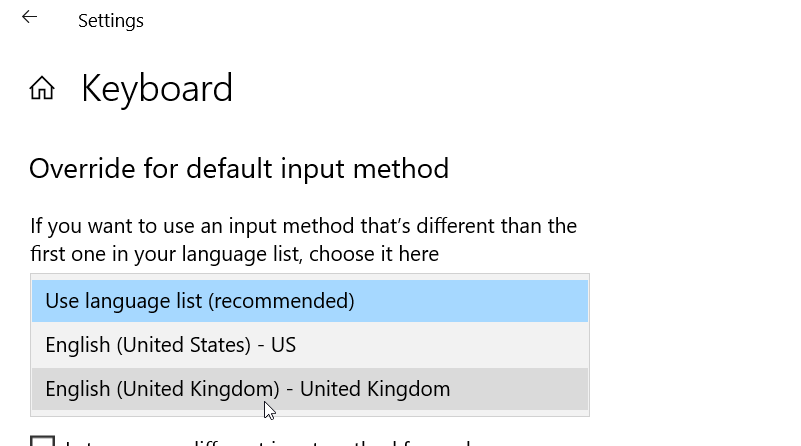 When a new keyboard layout is installed, it becomes available in the notification area of the Windows taskbar.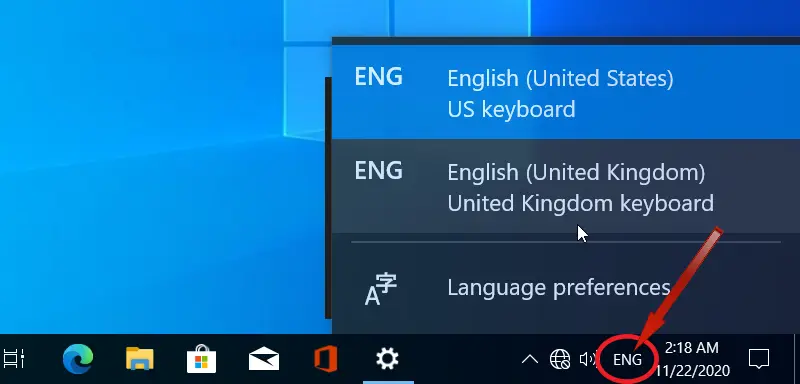 This allows the user to switch keyboard layout from the taskbar without going over to Windows Settings. One can also use the Windows key + spacebar shortcut to change keyboard language.