Changing the Default Search Engine in Microsoft Edge
To change the default search engine (also the one that edge uses for the Address bar AutoSearch.) in Microsoft Edge, First you need to go to the search engine provider's website (e.g. Google, Yahoo, DuckDuckGO, etc.). Then you can change the search provider from the Advanced Settings.
In the following example, I am going to set Google as default search engine in Microsoft edge.
Open Edge browser and go to the google.com website.
Clicking on the Settings button (the three horizontal dots at the top-right corner) and select Settings.

Click on the Advanced tab.
Click on Change search provider.

Select Google Search from the list and click on Set as default.
Note that, You must open the search engine's website fist, otherwise edge will not detect your preferred search engine.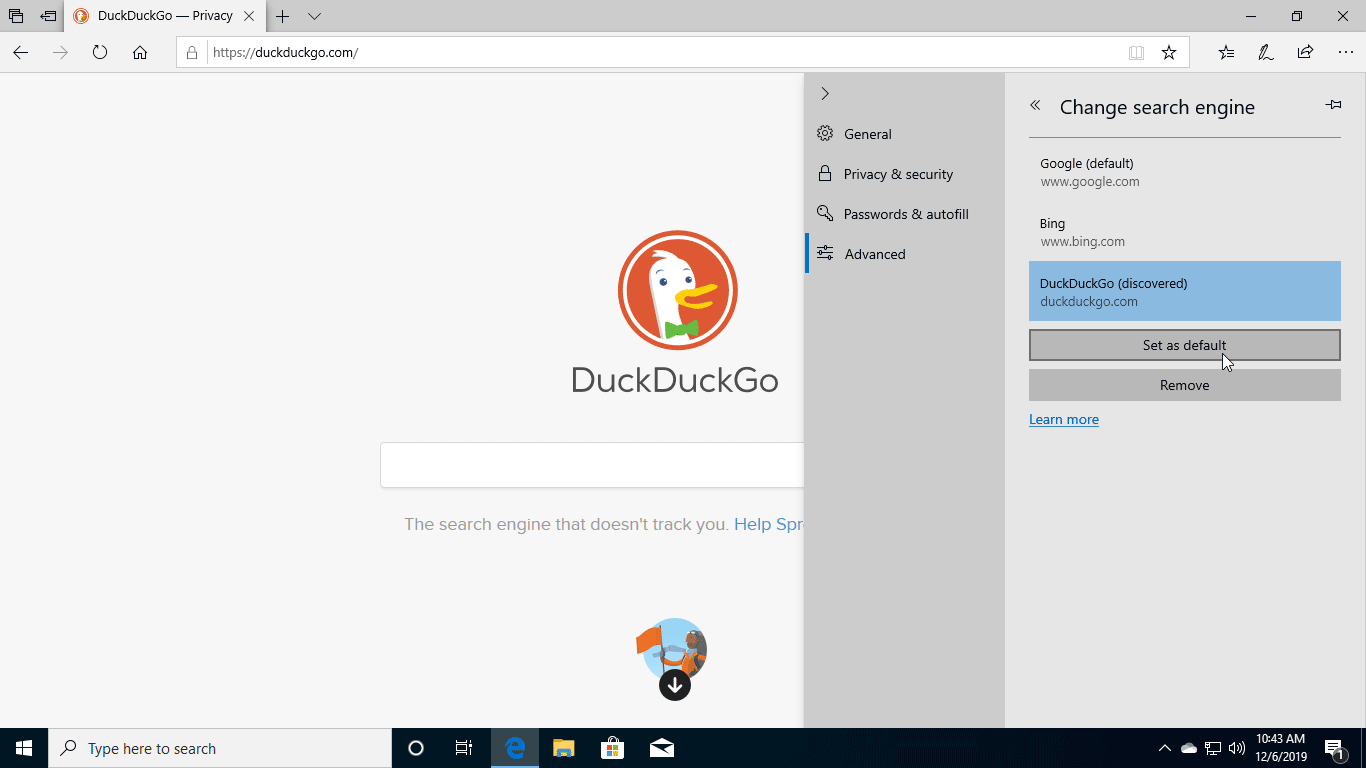 For example, if you want to set DuckDuckGO as your search provider, you must go to the DuckDuckGO website first.