How to Check Windows 10 Version
Windows 10 is Microsoft's last OS released for personal computers (PCs). However, Microsoft releases a new version of Windows 10, usually twice a year, each with new features and enhancements.
You can check your version of Windows by opening the Start menu, selecting the Settings icon and navigating to System > About.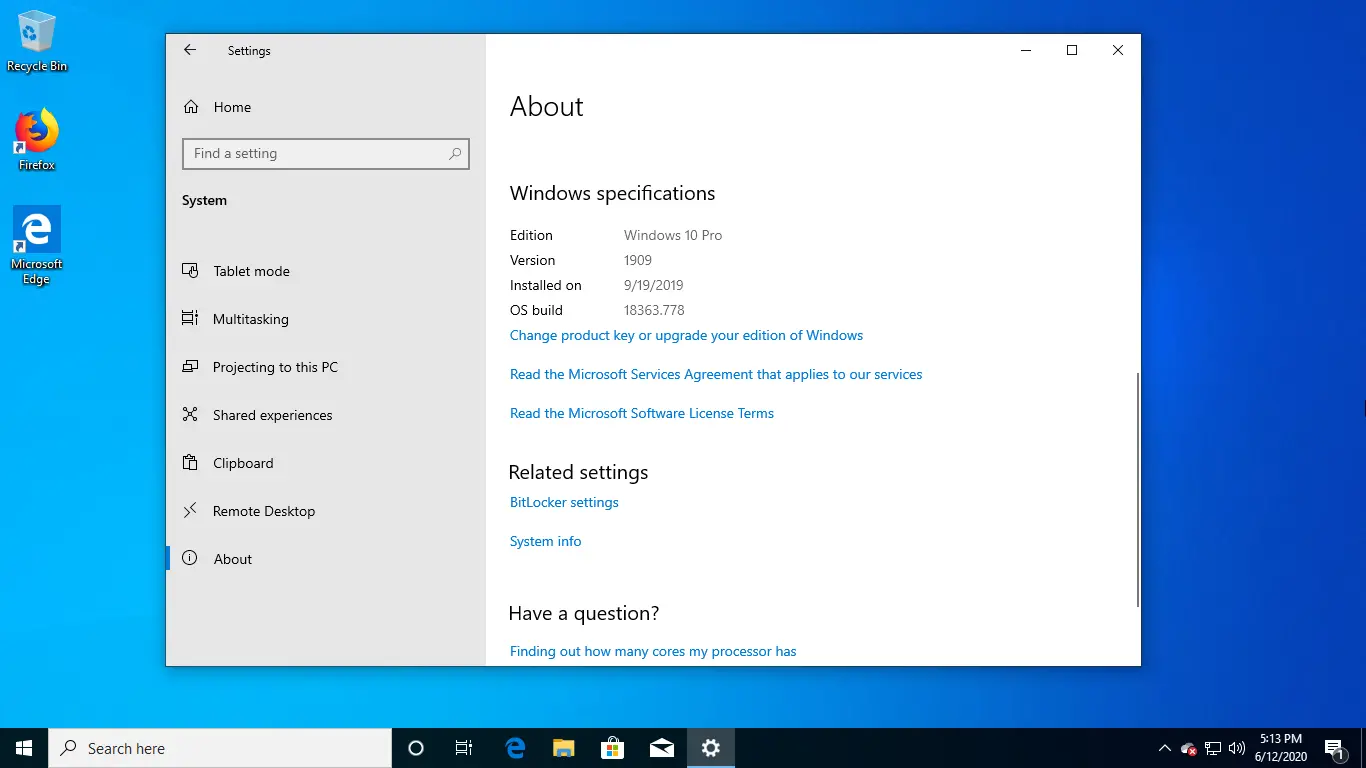 In the About screen, you will see a section titled Windows specifications where You will find the necessary details about your Windows operating system.
There is another way to check Windows version, Press the Windows logo key + R to open the run dialog box. Enter winver in the text box, and press OK.

The latest update to Windows 10 is version 2004, also known as the Summer 2020 Update. To update the operating system, go to Settings | Update & security.