How To Disable Quick Access in Windows 10
When you open a new File Explorer window, Quick access is the default view that appears, and Quick access also appears at the uppermost left area of the File Explorer navigation pane.
Because it contains shortcuts to frequently used files and folders, you might want to disable Quick access if you don't want others to see the files and folders you used recently.
To disable Quick access in Windows 10, Open File Explorer and then select Change folder and search options from the File menu.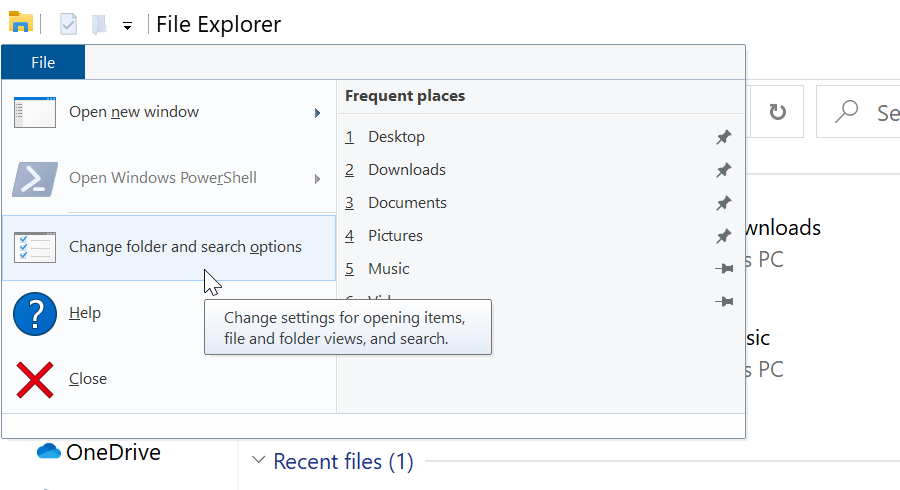 Clear the checkboxes for Show recently used files in Quick access and Show frequently used folders in Quick access options to prevent recently used files and folders from appearing in Quick access.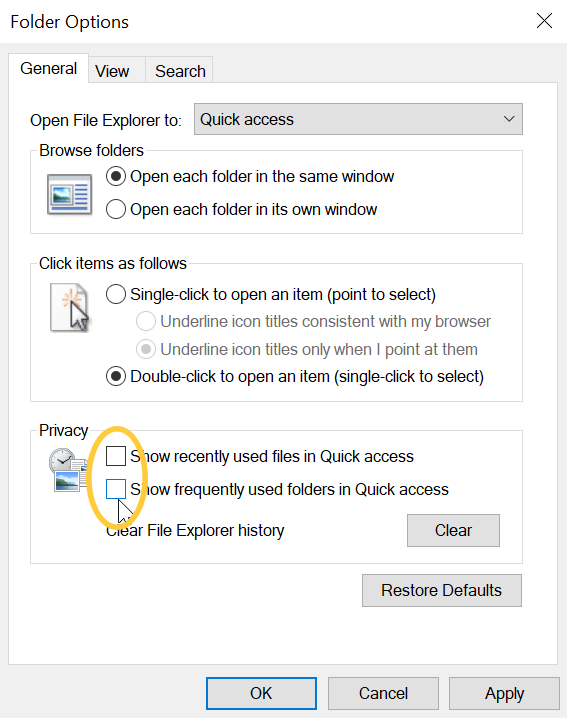 Also, click the Clear button next to Clear File Explorer history to delete the current quick access history.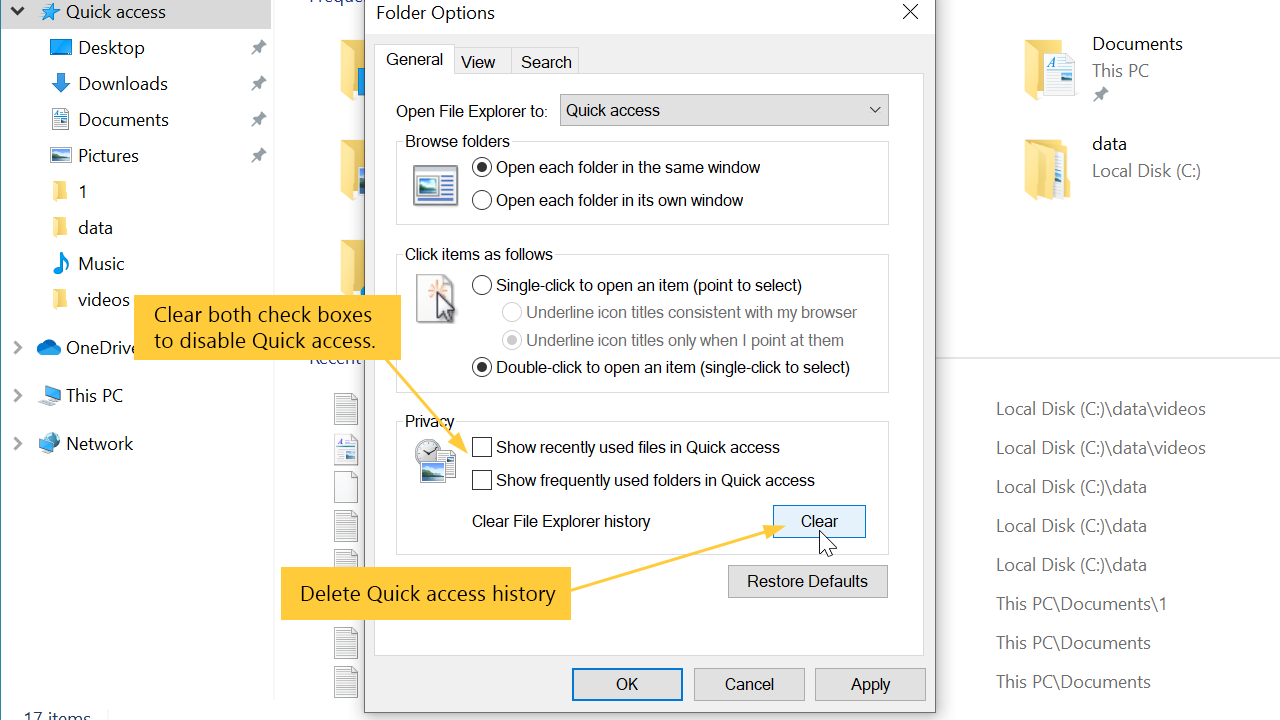 After doing this, Quick access history will be disabled. However, you can still pin items to quick access manually if you want.