Download and Install Adobe Flash Player for Windows 10
You don't need to download and Install Flash Player on Windows10, if you are using Microsoft Edge, Google Chrome or Internet Explorer 11.
On Windows 10 Flash Player is integrated by default for Microsoft Edge And Internet Explorer 11. If you are unable to browse flash content, that is probably because the flash extension has been disabled on your web browser.
On Google Chrome, go to Settings > Advanced > Privacy and security > Site Settings > Flash.

Then, click Block sites from running Flash.
For Mozilla Firefox, you need to download Flash Player from the https://get.adobe.com/flashplayer/ website.
Enable Flash Player for Microsoft Edge
Use the following steps to enable the Flash player for Microsoft Edge browser.
Open Edge and Go to Settings.
Go to Advanced Settings and Turn on "Use Adobe Flash Player" toggle switch.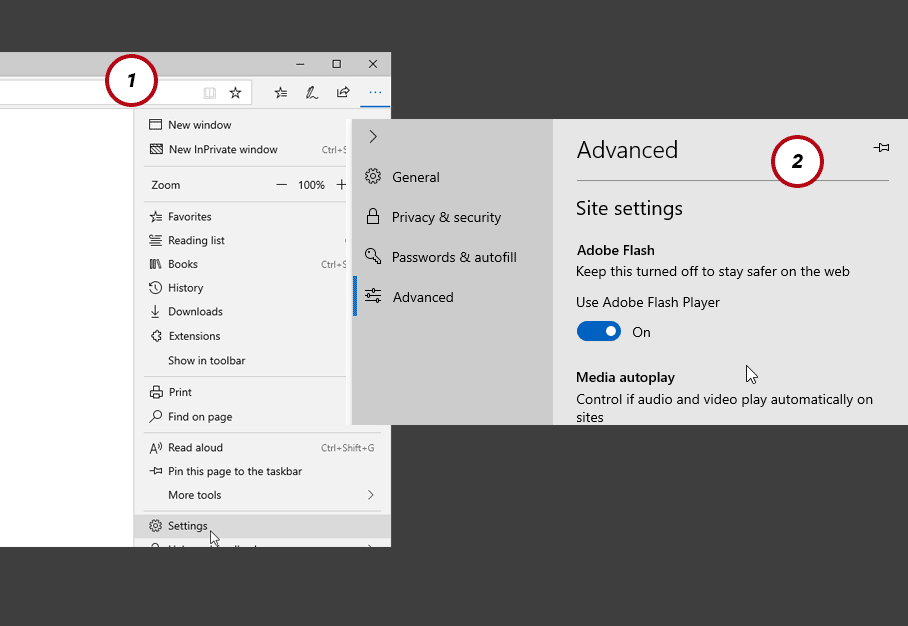 When you browse a flash web site, the flash icon will appear in the address bar. Click on the Flash icon and then select Allow once to enable the flash plugin.
Enable Adobe Flash Player For Internet Explorer 11
Open Internet Explorer 11, go to Settings and select Manage add-ons.

Under the Toolbars and Extensions, select Shockwave Flash Object.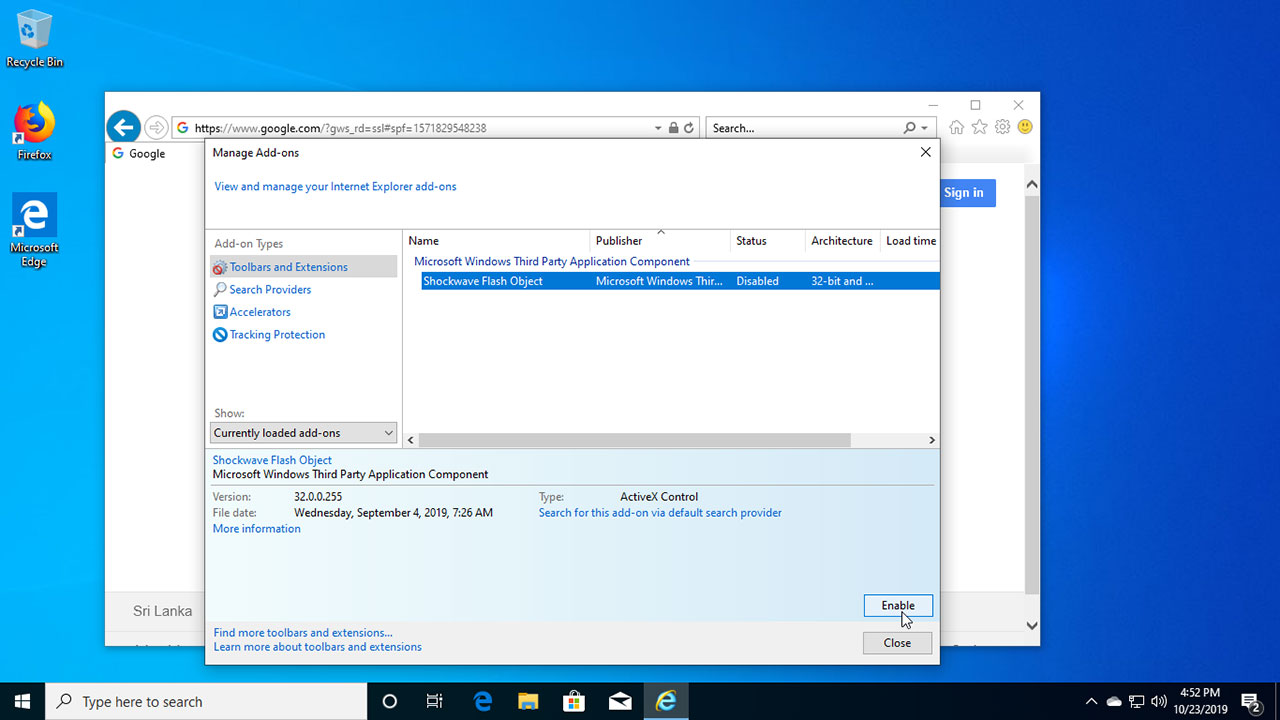 Click on the Enable button.