How to Add This PC to Desktop in Windows 10
This PC shortcut on the Desktop provides an easy way to get to disk drives and removable devices without having to navigate through the File Explorer. However, the only icon that's placed on the desktop by default in Windows 10 is the Recycle Bin.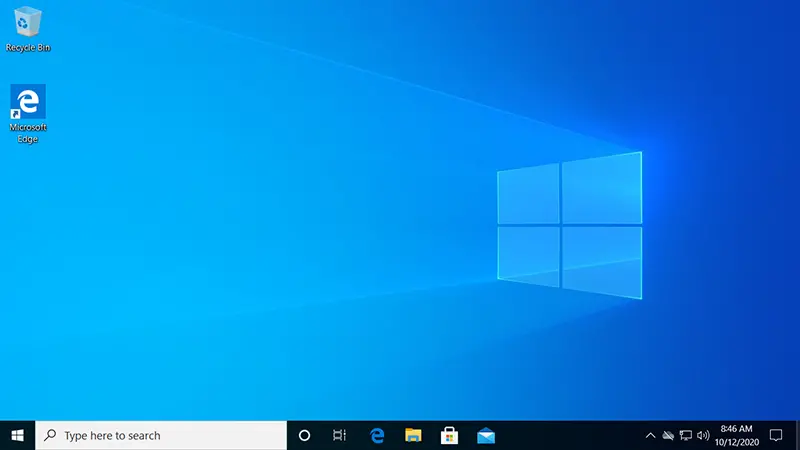 As you can see, we have the Recycle Bin shortcut, but no This PC. To add This PC to Desktop in Windows 10, complete the following steps:
Open Windows Settings (Press Windows + I Key).
Go to Personalization, and then Themes.
Under the Related Settings area of the Themes pane, click Desktop icon settings.
In the Desktop Icon Settings dialog box, check the Computer checkbox, and then click OK to exit.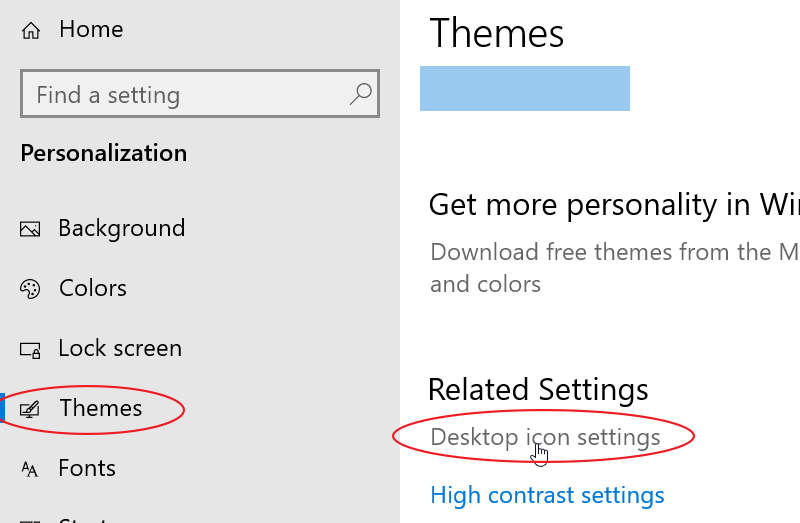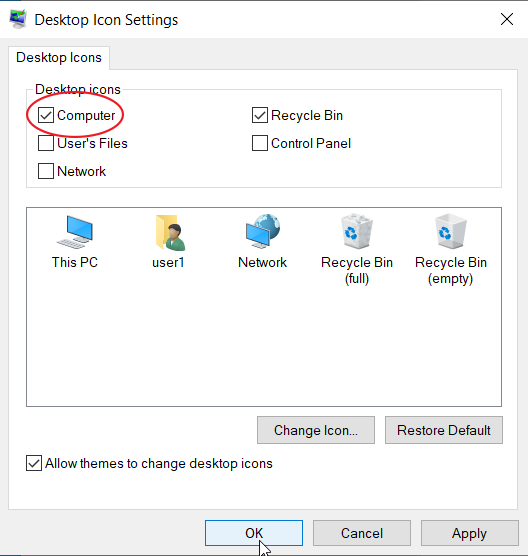 Now This PC shortcut will appear on your Windows 10 Desktop.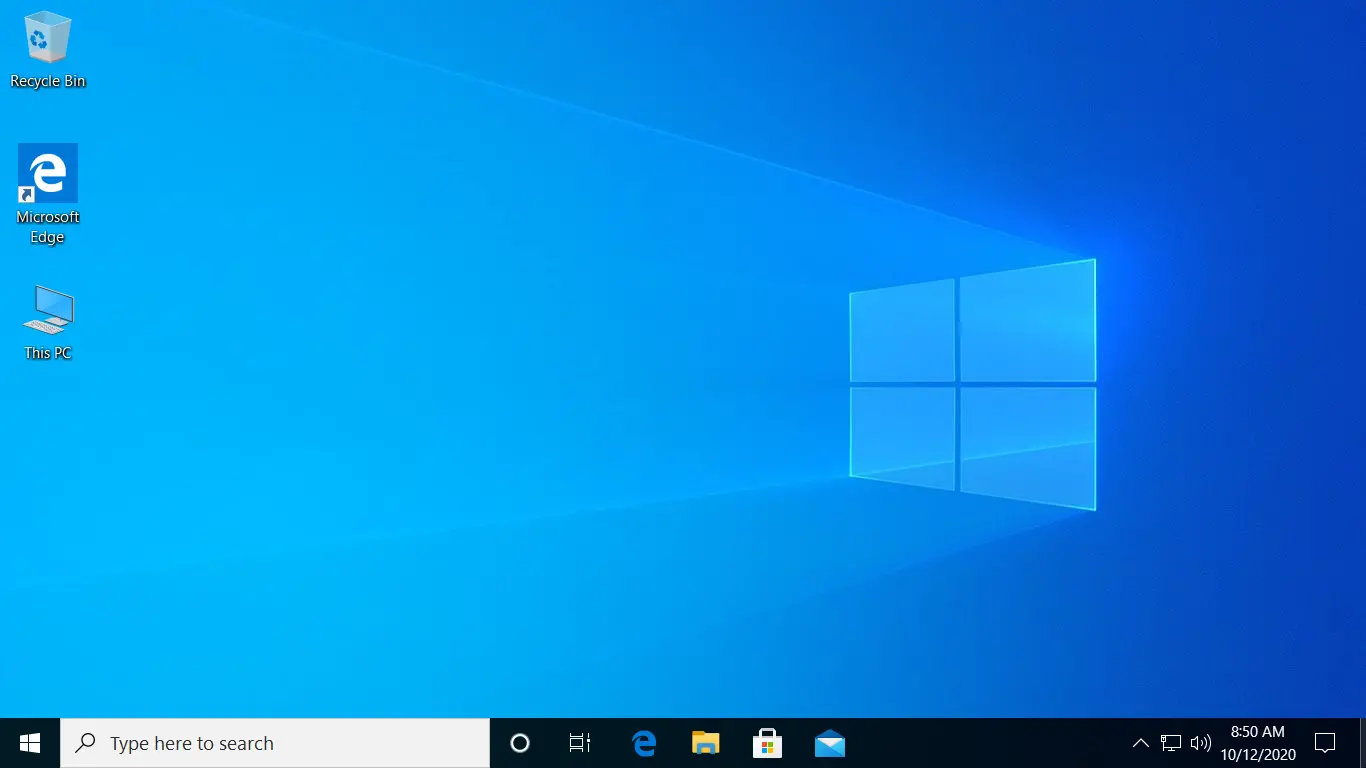 This PC was called "Computer" in Windows 7 and "My Computer" in Windows XP and the earlier versions of the Microsoft Windows Operating System.