How to Install Adobe Acrobat Reader Without McAfee Antivirus
Acrobat Reader, which lets you read PDF files, without a doubt one of the most essential software packages that you will need to install on your Windows 10 PC. However, Adobe trick you to install McAfee security scan along with the Acrobat reader DC.
When you go to Acrobat reader DC download page, you will see two checkboxes are activated by default (Install McAfee security scan plus and install McAfee safe connect).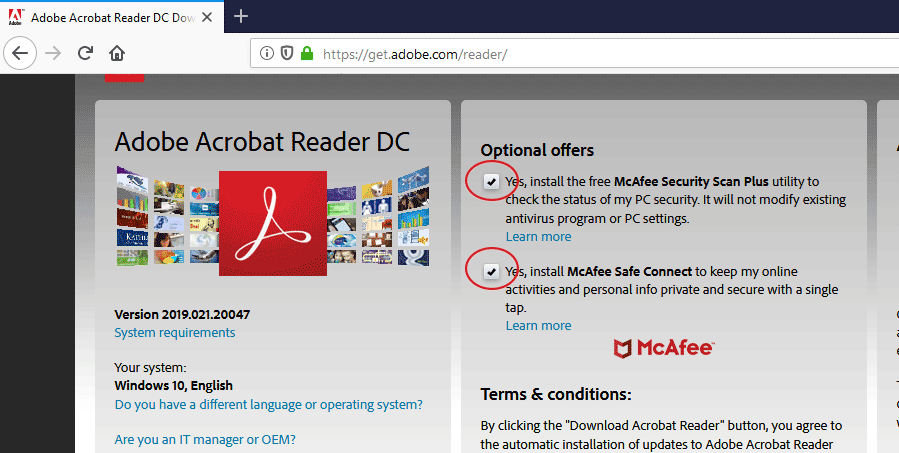 If you download adobe reader without removing these options, the setup will install McAfee antivirus software without any confirmation.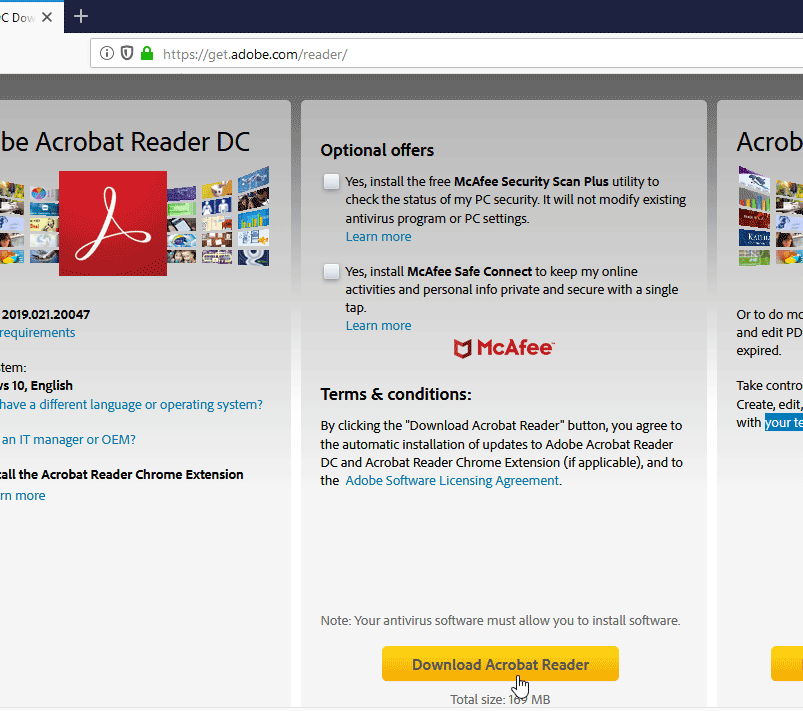 To install Adobe reader without McAfee antivirus, uncheck these two checkboxes and then hit the Download Acrobat Reader button.