How to Install Windows Live Messenger on Windows 10
Windows Live Messenger (MSN Messenger) is a instant messaging software provides by the Microsoft. Windows Live Messenger is a part of Windows Essentials 2012 suite, which is not installed by default on Windows 10.
In This Article I am going to show you how to install Windows Live Messenger on Microsoft Windows 10 Operating System.
Requirements
Windows Essentials 2012 requires .NET Framework 3.5 which is not installed by default on Windows 10. You can go to this link to learn how to install .NET framework 3.5 on windows 10.
Download Windows Essentials 2012
First, Go to Windows Essentials download page and download the setup file to your computer.
Install Windows Live Messenger
Run the Windows Essentials setup and click on 'choose the programs you want to install'. From the programs list, select the Messenger and click on the install button.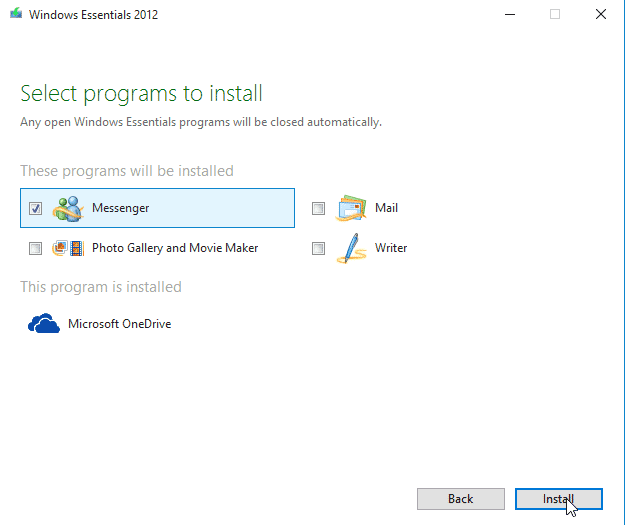 Once the installation is finished, got to Start Menu > All apps > Windows Live Messenger to open the Messenger.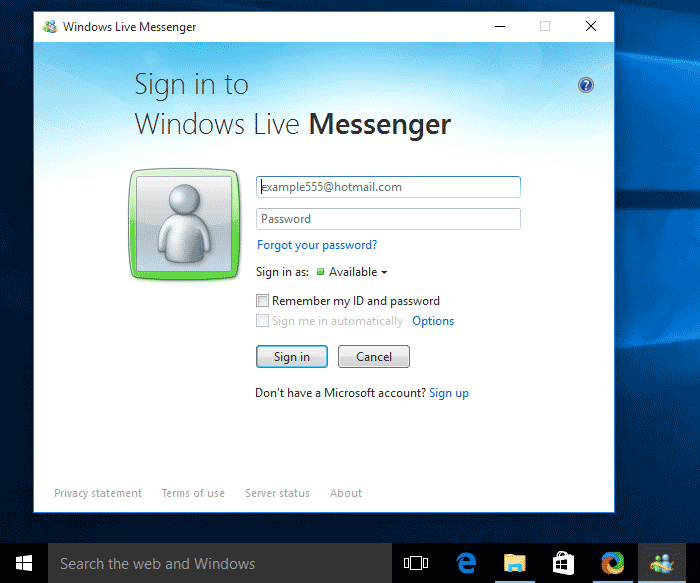 You can sign in to Windows Messenger using your Microsoft Account.