Print Any Page as a PDF in Windows 10 with Microsoft Print to PDF
Microsoft Print to PDF (virtual printer) feature in Windows 10 let you save any printable page as PDF documents. This can be anything from word document to web page (Edge, Firefox, Chrome, etc.) or even notepad.
For example, to save a web page as a PDF file, click the print button as usual.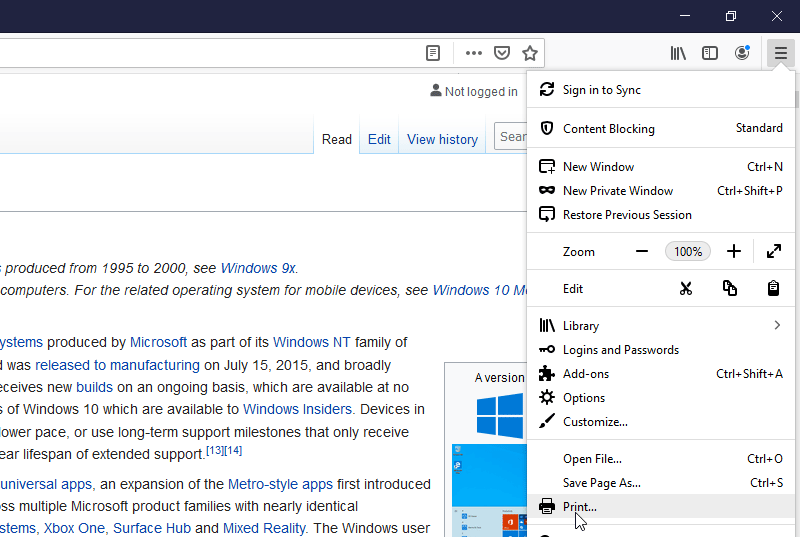 Then, instead of selecting an actual printer, select the printer called Microsoft Print to PDF to save the file as a PDF file.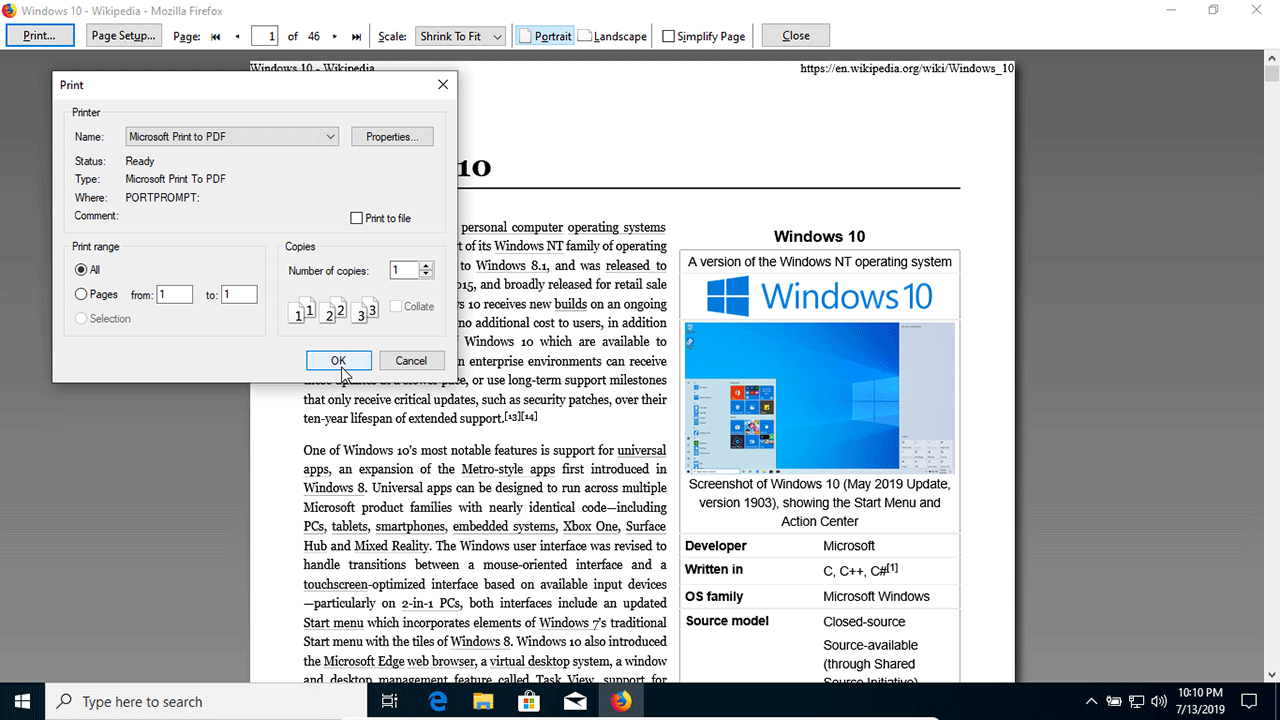 And then click the OK button to bring up a dialog asking you what file you want to save the results to Type a filename, Choose a location for the PDF file Click the Save button.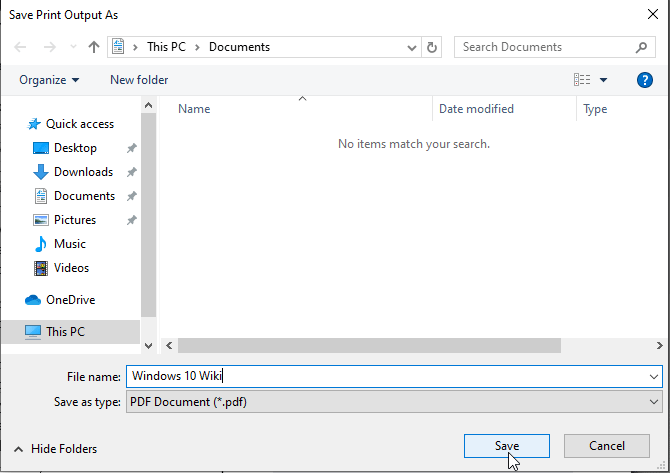 The PDF file is created. The converted PDF document will look exactly the same as the printed page would look.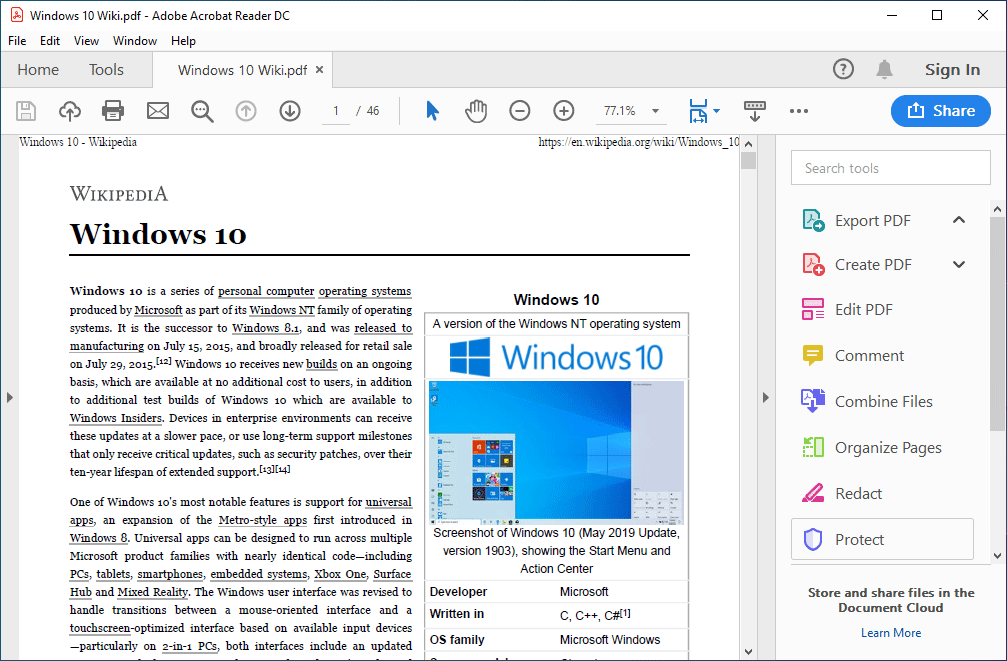 New in Windows 10, Microsoft Print to PDF, which lets you create PDF file from any page that can print. When you use this virtual printer, whatever you "print" is saved as a PDF file.