How to Change Mouse Sensitivity on Windows 10
Windows 10 has a couple of mouse control options that allow you to adjust mouse sensitivity so that it will operate exactly the way you want.
From the Mouse Properties window, you can change Double-click speed and pointer speed to increase your mouse sensitivity so that it responds more quickly to your clicks and drags.
Open Mouse Properties by going to Windows Settings > Devices > Mouse > Additional mouse options.

To increase mouse sensitivity, drag the Double-click speed slider to the right under the Buttons tab.

Next, select the Pointer options tab and change the pointer speed.
Disable the Enhance pointer precision checkbox If you want to slow down the mouse speed.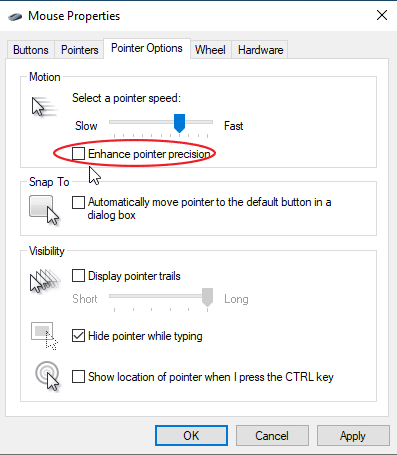 When this option is disabled, Windows will prevent your moving too fast.