How To Use Multiple Desktops (Virtual Desktops) in Windows 10
Windows 10 includes the ability to work with multiple desktops (Some time refer to as Virtual Desktops) Linux Had this feature for quite some time,  but new in Windows 10.
Having multiple workspaces can increase computer users' productivity, especially when working with multiple windows at the same time. With Windows 10 multiple desktops you can use  each workspace to perform different tasks. You might want, for example, Web browser full screen on one desktop, while keeping Microsoft word processor separate on another desktop.
Some PC users use dual monitors to manage their workspace, even triple monitors. But if you can't afford multiple monitors, you can use the virtual desktop feature in Windows 10.
Working with Virtual Desktops
To create a new desktop, on the taskbar, click the Task View button.

When you click the task view you will see a preview of the all the windows open. The icon to create a new virtual desktop sits near the top left of your screen. Now Click on the New Desktop button to create a new workspace.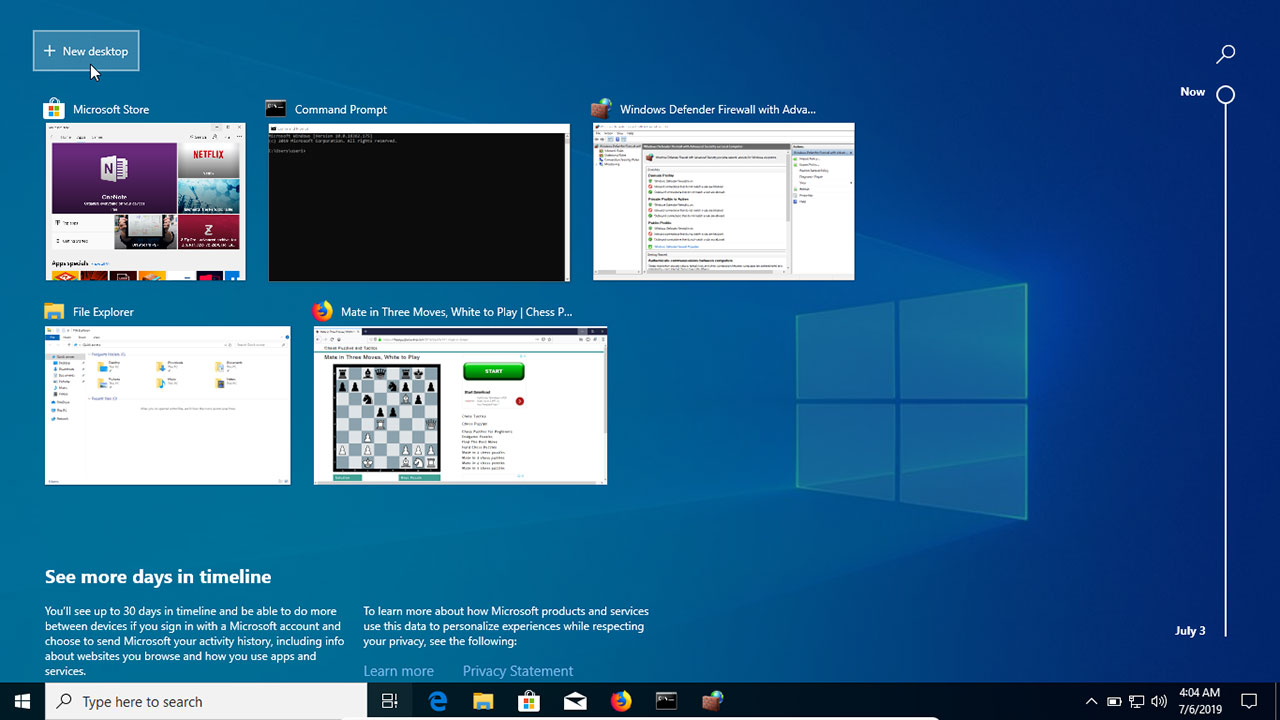 A new virtual desktop called desktop 2 will be created.

From the task view, we can move an app from one virtual desktop to another by pressing and holding the thumbnail, then drag and drop it to the desired desktop.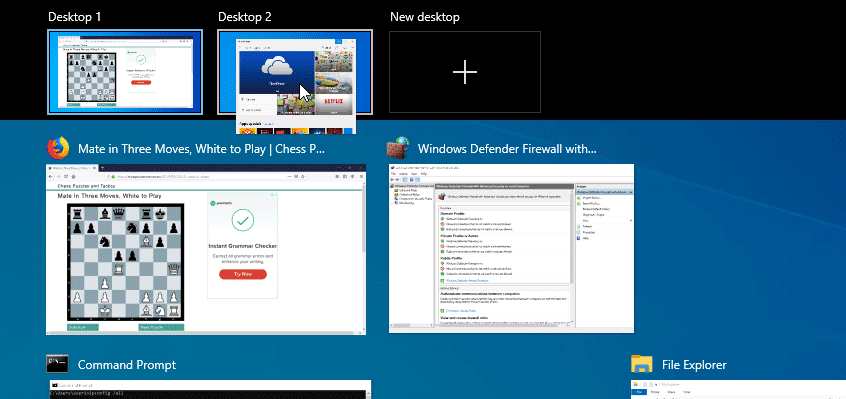 Alternatively, you can right-click on the window that you want to move. A menu then appears, in which you see a Move to another desktop option.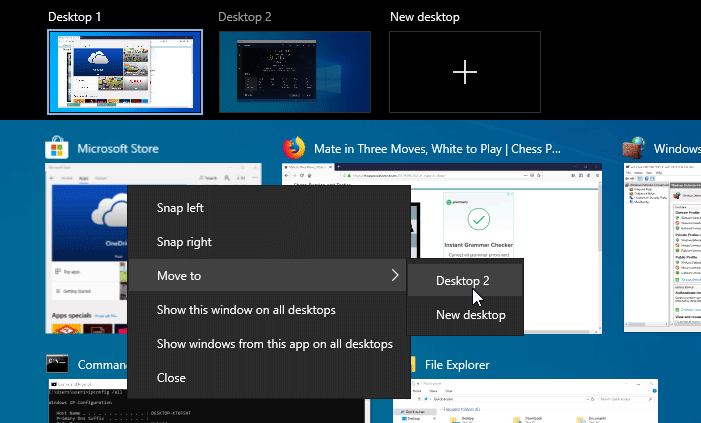 When you hover the mouse over a desktop, you will see a thumbnail preview of the all the windows open.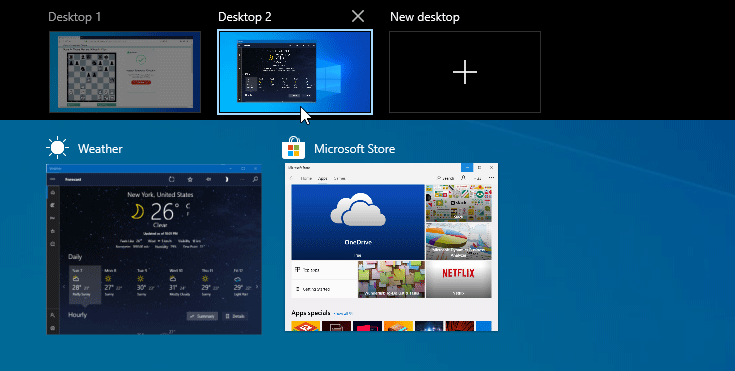 To close a desktop, click on the task view button point at a desktop, then click the little x button at the top.

Don't worry, it doesn't actually close the applications, When you close a desktop, all its running applications get transferred to the next closest desktop.
Task view Shortcuts
Once you get used to working with Windows 10 multiple desktops, you can create, close and switch between them even faster by using the keyboard shortcuts.
| | |
| --- | --- |
| Open the task view | Windows logo key+Tab |
| Create new virtual desktop and switch to it automatically | Windows key + Ctrl + D |
| Close current desktop | Windows key+Ctrl+F4 |
| Switch between virtual Desktops | Windows key + Ctrl + the left and right arrow keys |
One of the most underrated features in Windows 10, Virtual desktops Solve the problem not having enough space on the desktop or the taskbar.