How to Open FTP Site in File Explorer on Windows 10
File Transfer Protocol (FTP) is one of the most common ways to move files between computers over the Internet. To upload and download files from FTP servers, you need an FTP client.
Windows 10 File manager, File Explorer is capable of acting as a basic FTP client. To connect directly to an FTP site by using File Explorer, type the name of the FTP site (or IP Address) in the Address bar and press enter.

Note that, FTP address (domain name or IP address) should prefix with "ftp://". For example, if the server IP address is 192.168.1.200, then you should type: ftp://192.168.1.200.

File Explorer prompts you for the FTP password, If the FTP site is password protected.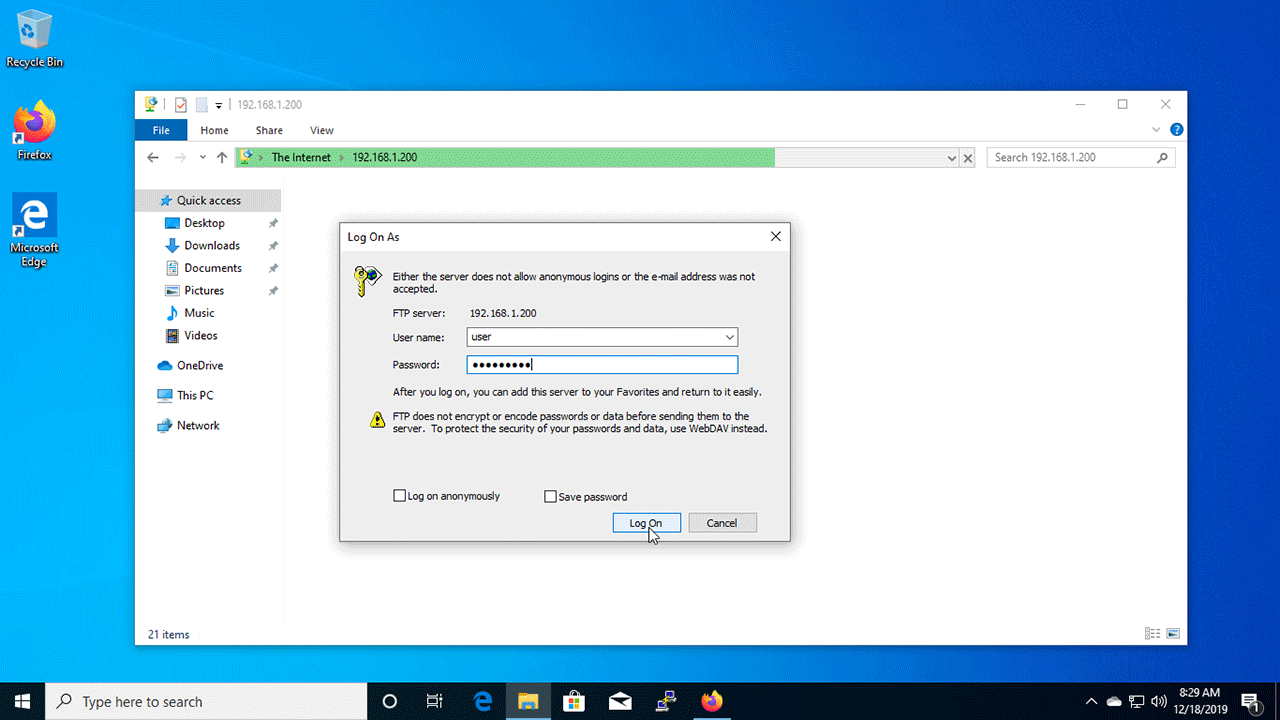 You also have an option to save credentials in Windows Explorer.