How to Open Task Manager From CMD in Windows
The Task Manager is one of the most important software in the Windows 10 / Server Operating system. It is frequently used by users and administrators to monitor the use of system resources on a Windows computer.
Normally a user will open the Task Manager by right-clicking the taskbar and then selecting Task Manager. And there are other ways to open Task Manager in Windows 10.
If you want to start task manager from Windows CMD, Type taskmgr (taskmgr.exe) in Command Prompt and press Enter.
taskmgr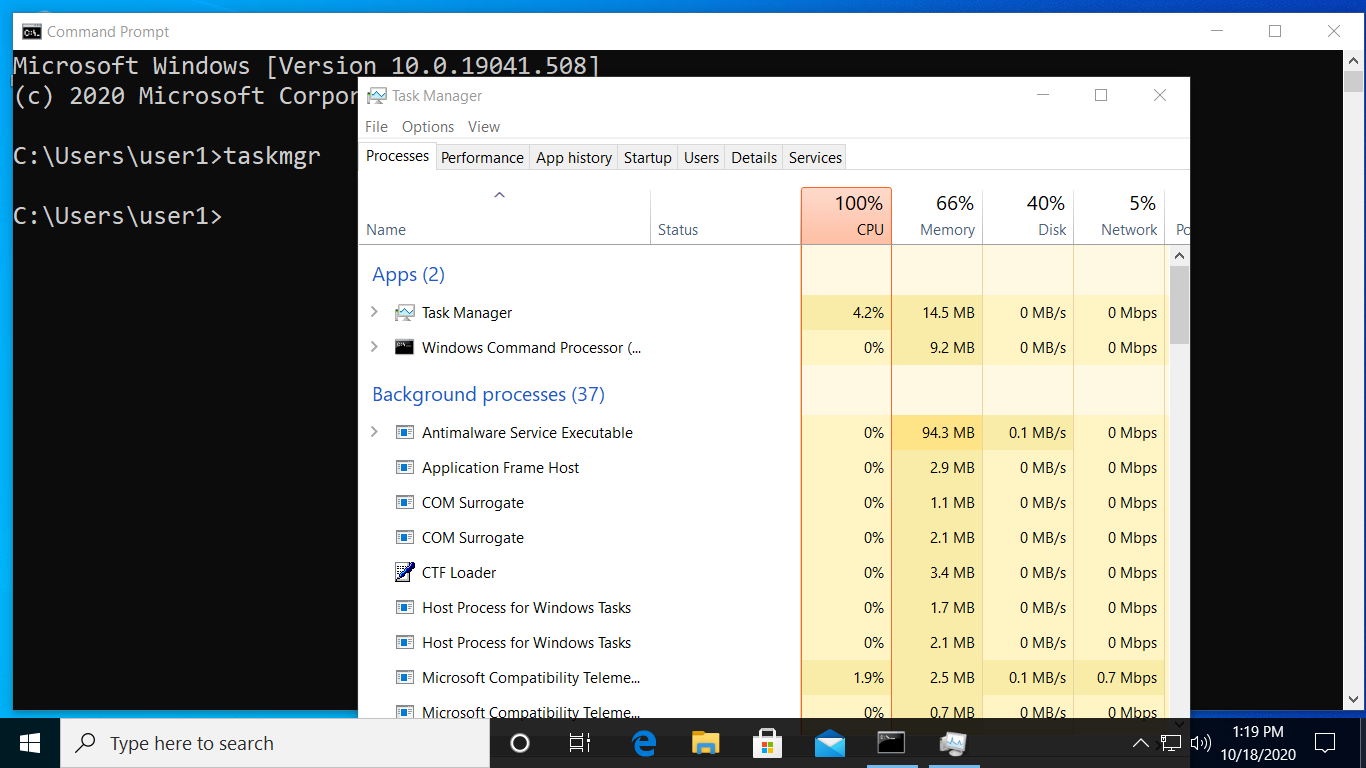 Alternatively, press the Windows key + R to start the Run dialog box.
In the Run dialog box, enter taskmgr and press Enter.