How to Set up a Picture Password in Windows 10
Windows 10 lets you sign in with many different kinds of "passwords". With a Windows 10 picture password, we can sign-in to touchscreen PCs and tablets using a combination of gestures (circles, straight lines, and taps) that you make on a picture displayed on the Windows Lock Screen screen.
Here's how to set up a Picture Password in Microsoft Windows 10:
Open Windows Settings (Press Windows key + I). Then go to Accounts and choose "Sign-in options".
Under "Picture Password" click Add.

Verify your identity by entering your current password.
Click Choose Picture and select any picture or photo from your local computer.

Click the option "Use this picture".
On the Set up your gestures page, you specify the three gestures you'll use to sign in. You can use any combination of these three gestures: Circles, straight lines, and taps. But don't forget what you did (Order, size, position and direction of your gestures).

On the Confirm your gestures page, repeat your three gestures.
Click the Finish button.
The Windows 10 Sign-in screen will show the photo you've chosen.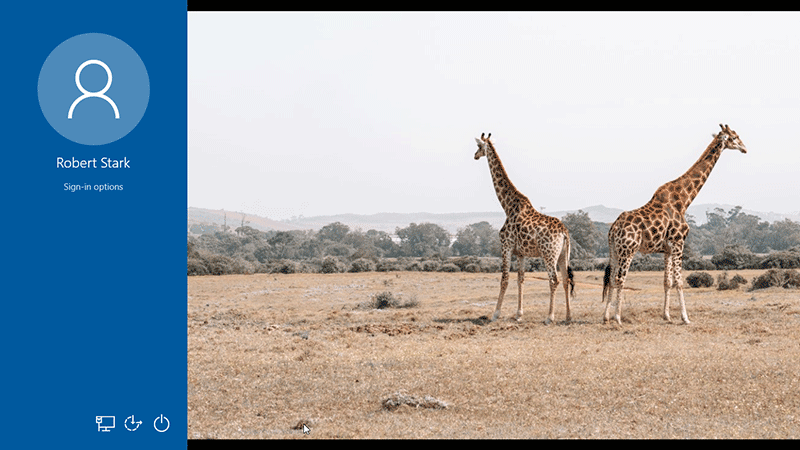 You must perform the same three gestures, in the same order, using the same size, position and direction.
If you have trouble repeating picture password, click the Sign-in options link to unlock your device using the Windows password.
Note that, This sign-in method is only good for touchscreens, especially Windows 10 tablets that lack physical keyboards. However, it is no good for other devices such as Desktops and Laptops.