How to Create a One-Click Restart Shortcut in Windows 10
Do you need to restart your Windows 10 Computer with just a single mouse click? Or using a keyboard shortcut. In this tutorial, we will learn how to create a restart shortcut that enables you to restart your Windows computer with only a single click or a keystroke.
Start by Right-clicking an open area of the desktop, pointing to New, and selecting Shortcut.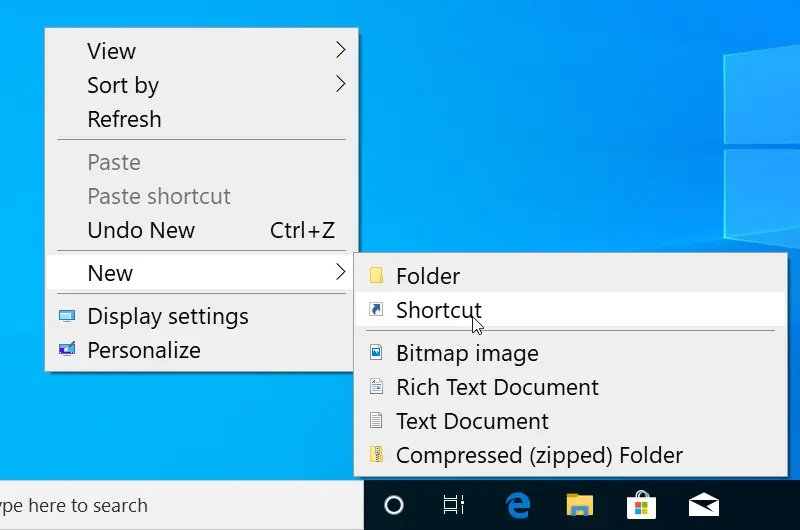 In the text box, type shutdown /r /t 0 (/t 0 means zero seconds, If you want to add a delay, for example, 60 seconds, type shutdown /r /t 60).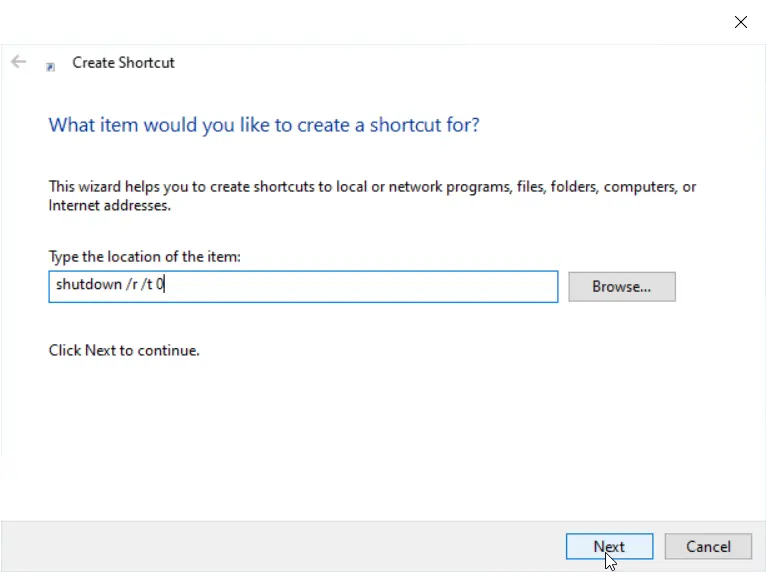 Give the restart shortcut an appropriate name and click Finish.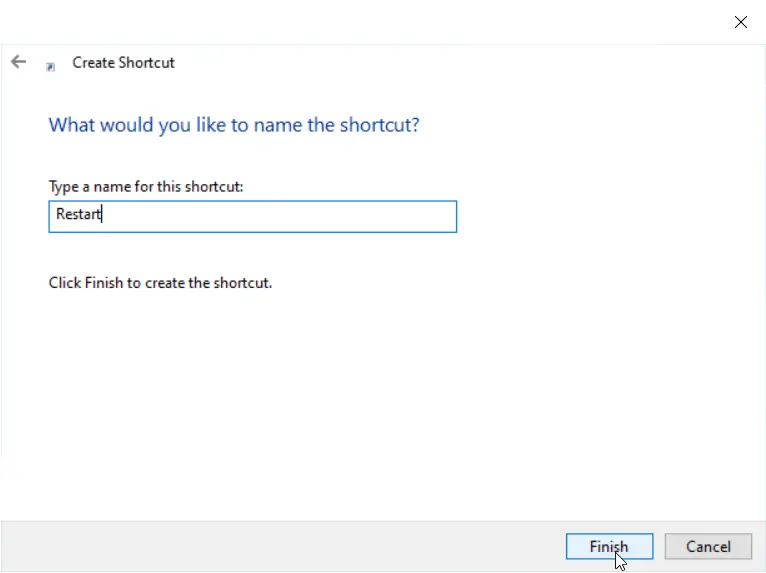 After that, right-click the new shortcut and click Properties, then Change Icon.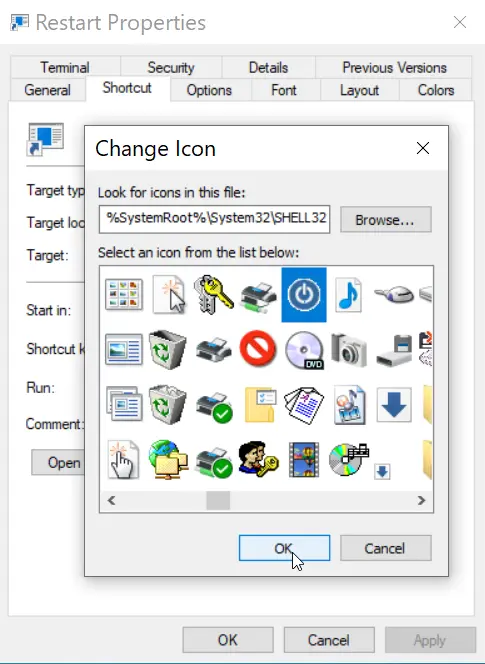 Select a suitable icon for the shortcut and then click OK.
Now we have a restart shortcut on our desktop. But this is still a double click shortcut. To make this a one-click restart, drag the shortcut, drop it into the taskbar, or right-click the shortcut and select Pin to taskbar.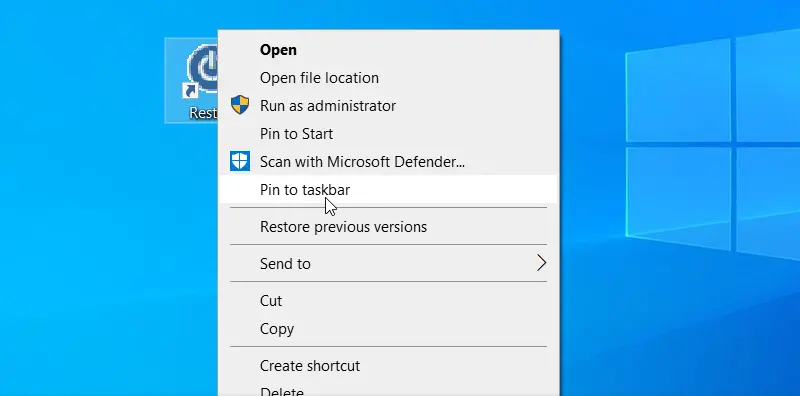 Shortcut Key to Restart Windows 10
There is one more thing we can do. We can assign a custom key combination to the restart shortcut, so we can restart our Windows 10 computer using a keyboard shortcut.
Right-click the shortcut and choose Properties and then the Shortcut tab. Then Click in the Shortcut Key box and type the letter "R" to use the Ctrl+Alt+R combination as the keyboard shortcut (You may use any combination you like).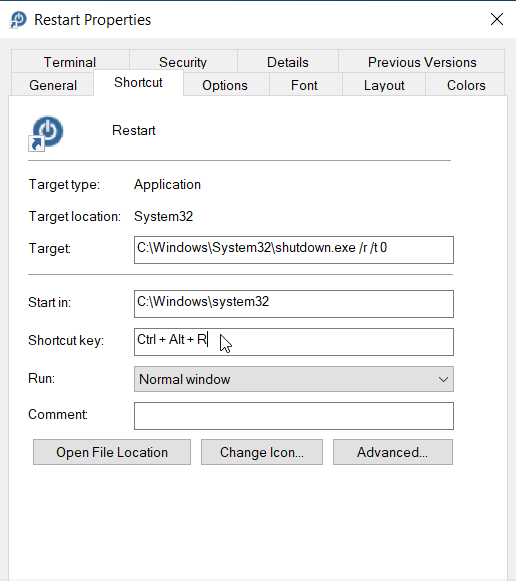 Note that you need to use a Ctrl+Alt+key combination to avoid conflicts with Windows built-in shortcut keys. Also, the keyboard shortcut works only when you're on the desktop.