Start Windows Explorer From Task Manager
If you close the Windows Explorer in the task manager, your desktop and taskbar will disappear. To get them back, you need to start Windows Explorer from Task Manager.
Go through the following steps to start Windows Explorer from task Manager:
Use the Ctrl+Shift+Esc keyboard shortcut to open the Task Manager.
In the Task Manager, go to the File menu and select Run new task.
The Create new task window appears.
Type explorer.exe in the text box and click OK.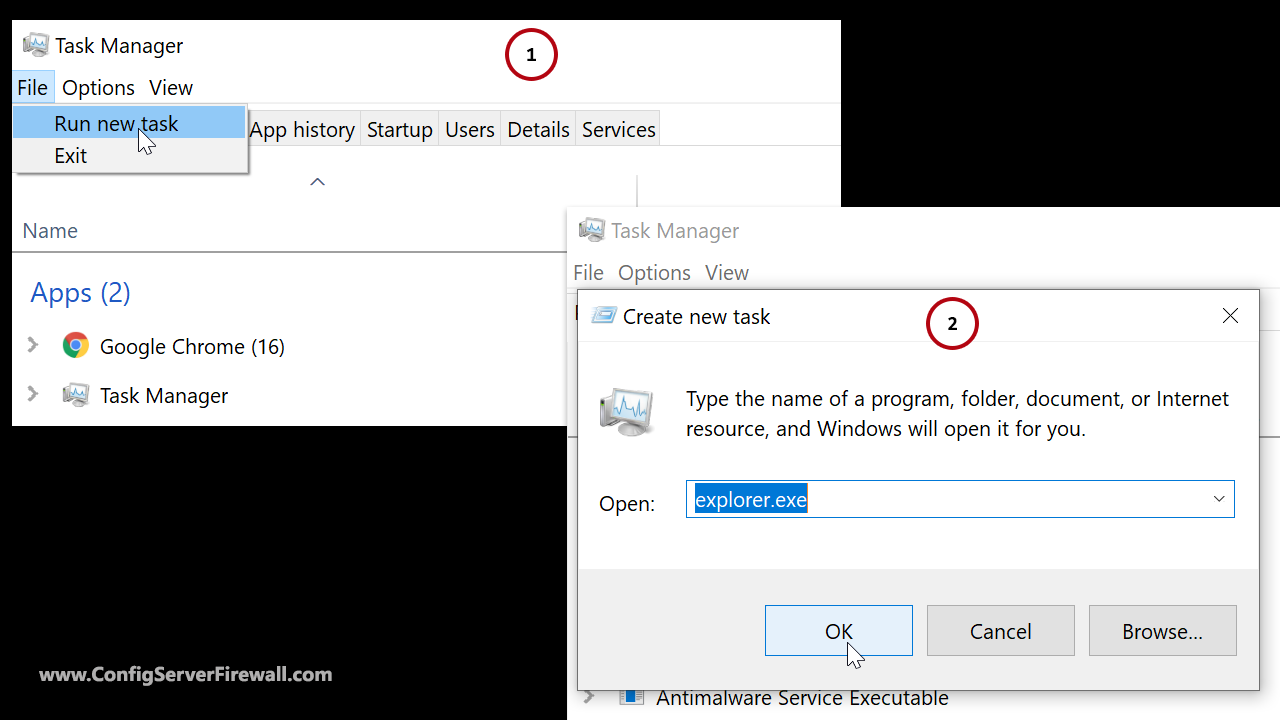 That will restart File Explorer, and you will get your desktop back.