Switch from a Microsoft account to a Local account
You want to switch to local account? In Windows 10 a user can sign in with a local account instead of a Microsoft account and it is pretty easy.
Right click on the Start button and choose Settings, and then Accounts.
In the Accounts window, click Sign in with a local account instead.
Confirm you want to switch to a local account.
Type your current password (or PIN) and then click Next.
Enter the offline/local account name, password (twice) and a password hint, and click Next.
When you're done, click Sign Out and Finish.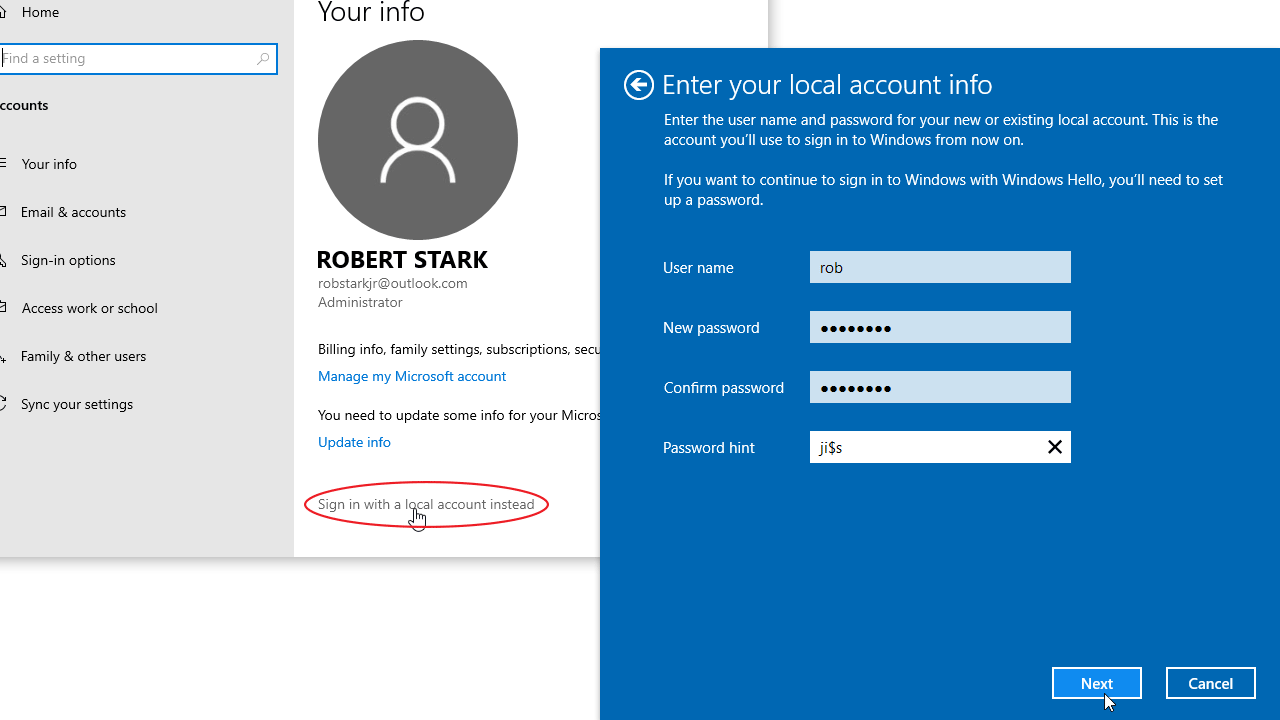 Now you can sign in to your Windows 10 computer through the local account.