How to Switch Between User Accounts in Windows 10
If you have more than one user account on your Windows 10 PC, you have a couple ways to switch from the account you're currently logged in to another account without signing out.
Go to start menu and click the account button to see the users list.
Without signing out, click on the name of the user you want to switch to.
The sign-in screen appears, type the password for the user that you are switching to.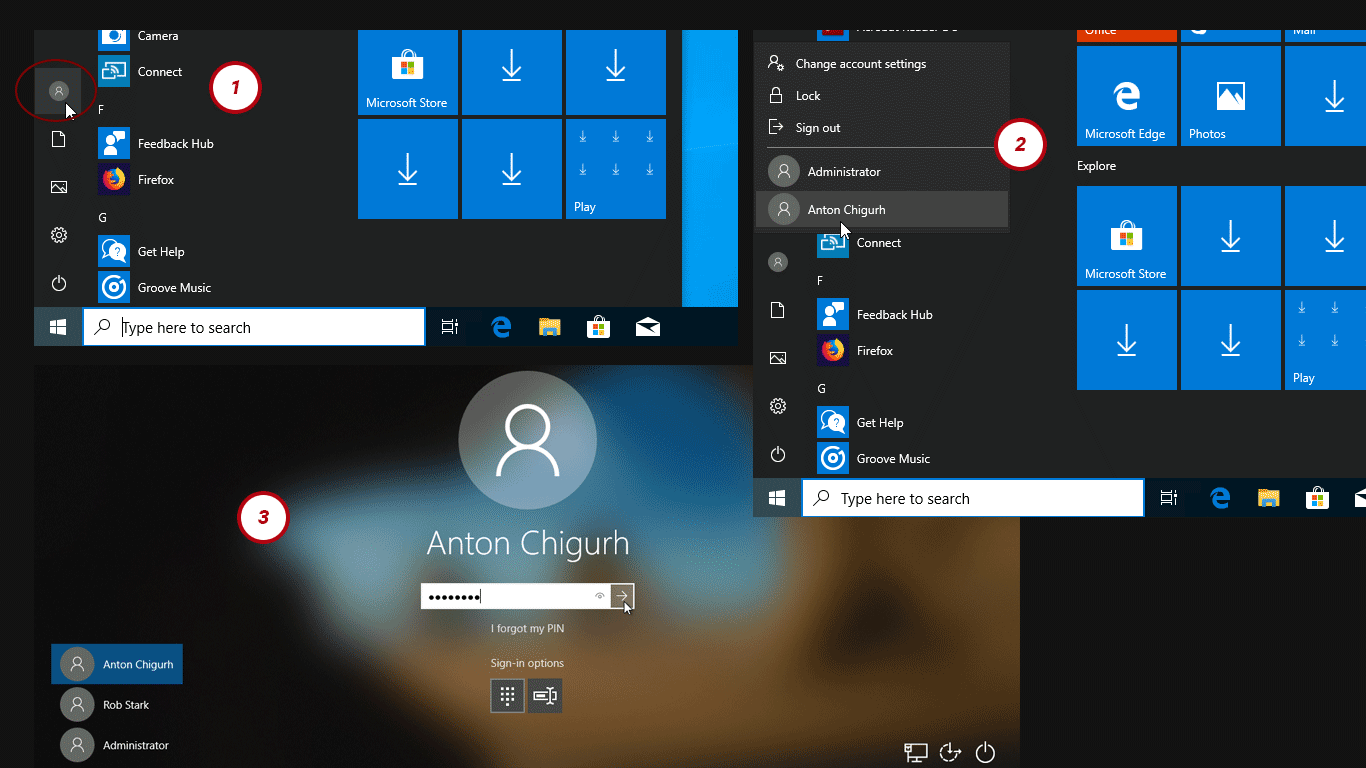 This is known as fast user switching in Windows 10. You will not be signed out of the original account and your programs continue to run.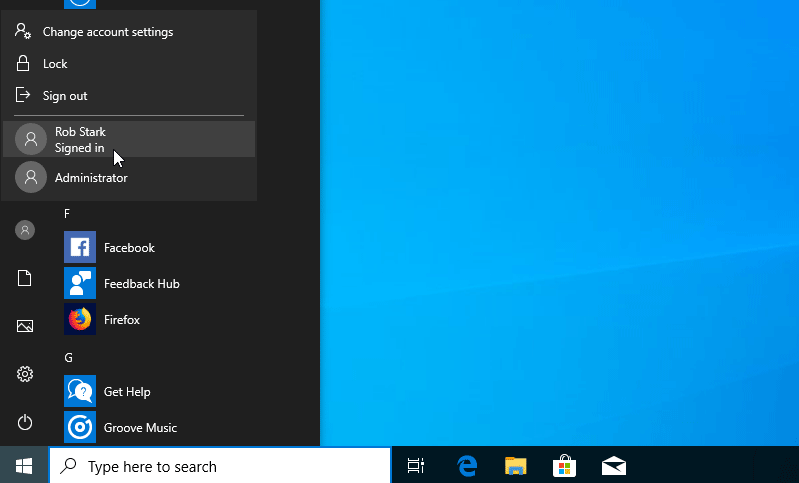 There is a another way, on your computer, press Windows key+L and it takes you to the Windows lock screen. On the bottom left corner of your screen, choose the name of the Windows account you want to switch to.