Turn Windows Defender Firewall on or off in Windows 10
Windows 10 comes with its own built-in firewall called Windows defender Firewall. Windows firewall protects your computer and network from malware and other threats. The firewall is enabled by default, but sometimes you may want to disable it for various reasons.
You can turn off Windows Firewall with following steps:
Open the Control Panel (Start > Windows System > Control Panel), then go to System and Security >  Windows Defender Firewall.
Select Turn Windows Defender Firewall on or Off from the left navigation menu.
Turn off Windows Firewall for both private, and public networks.
Click OK to apply the new settings.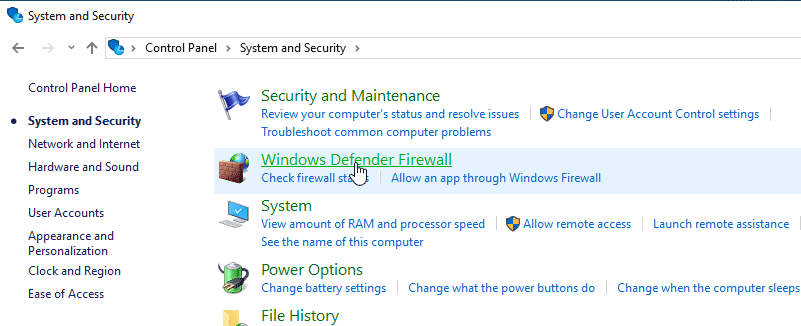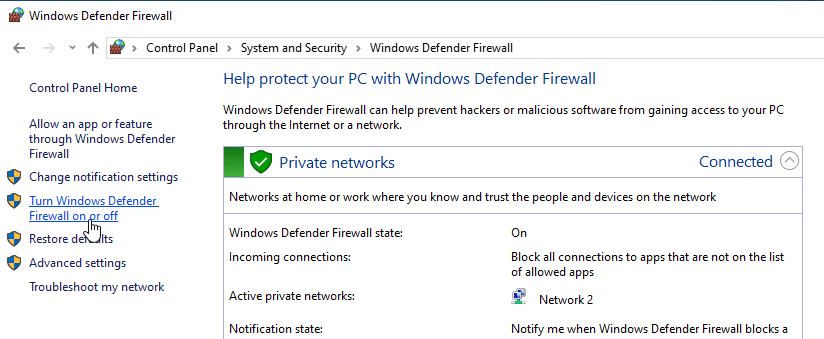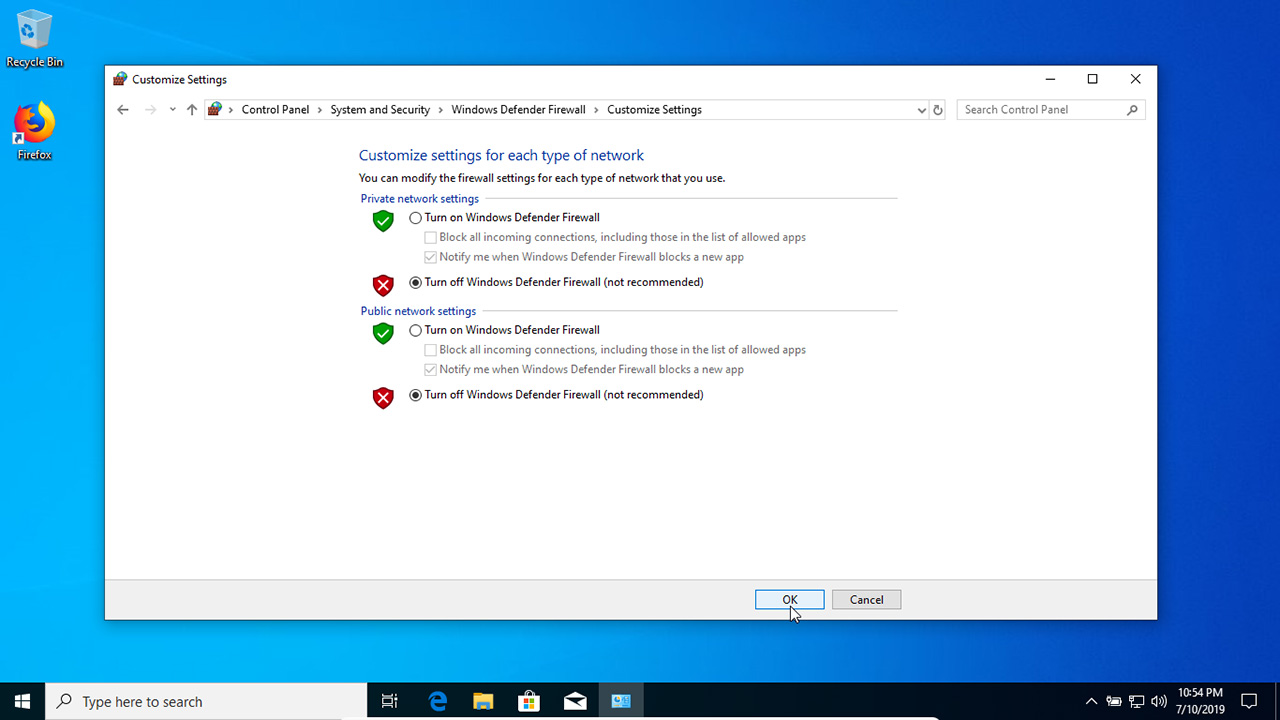 It is not recommended to disable the firewall. You should always have Windows 10 Firewall on, unless you are using another firewall.