How to Turn Off Notifications on Windows 10
Windows 10 notifications, which pop up in the bottom right corner of the screen. Not all apps generate notifications, but some apps do it in a disturbing manner. Fortunately, we can turn off Windows notifications in the Notifications pane of the Settings window.
On your keyboard, press Windows Key+I to open the Settings window. Then select System > Notifications & actions.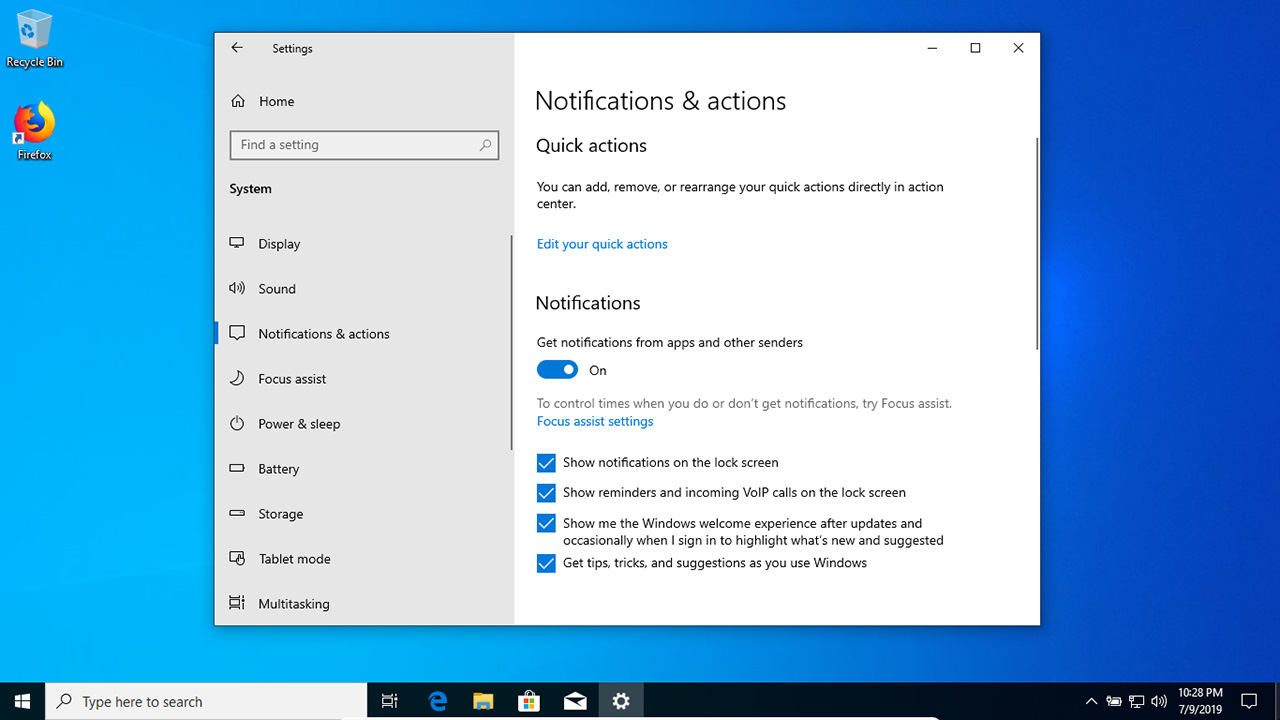 Tap on the "Get notifications from apps and other senders" toggle switch to disable all notifications.

This will turn off the app notification as well as start screen messages. You also have options to turn off Windows welcome experience, tips and tricks as well, by unchecking the corresponding checkboxes.
Turn Notifications On or Off for Individual Apps
Instead of turning off everything, Windows 10 gives you the ability to configure notification for each app independently.While Notifications still On, scroll down to see the list of all the apps installed on your PC that are configured to generate notifications.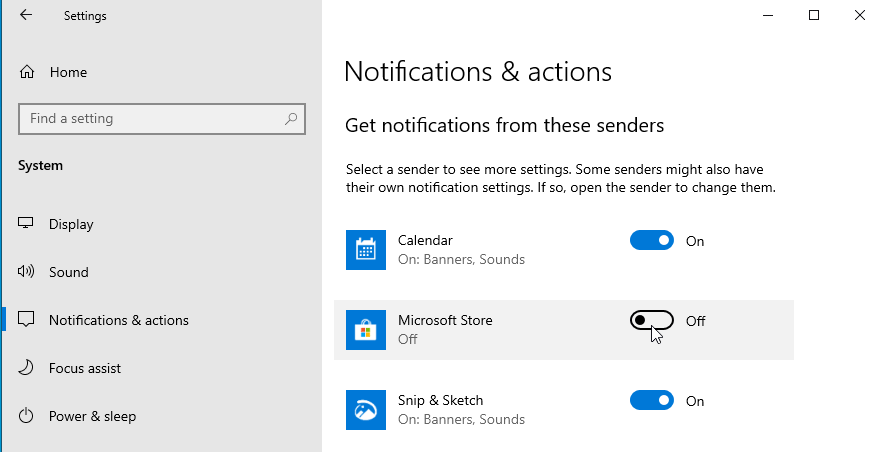 Here you can turn notifications on or off for individual apps. If you click on an app, it will take you to the settings page specific to the app.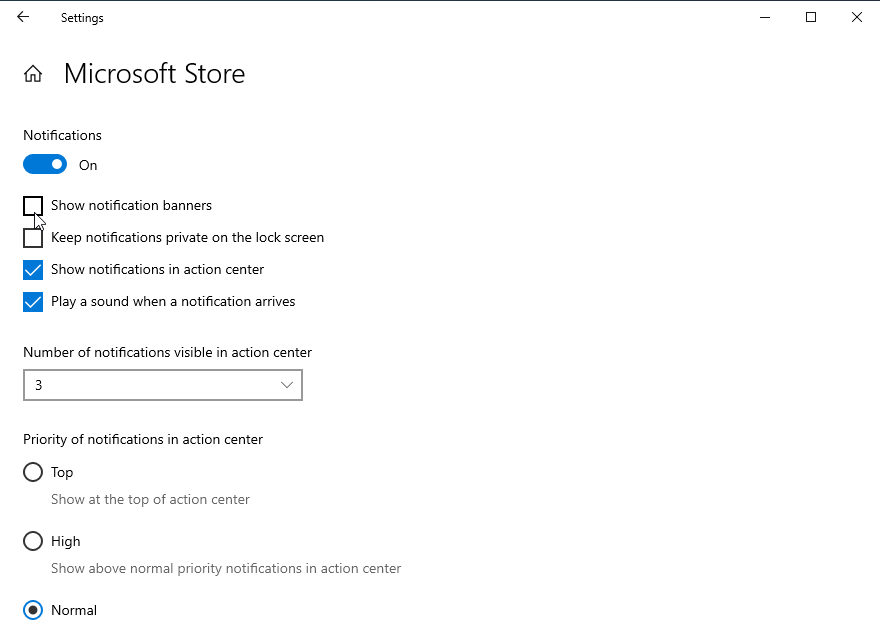 If you want to prevent an app from displaying pop up messages, uncheck the Show notification banners checkbox.
Windows 10 also includes Focus Assist also known as Quiet Hours in earlier Windows 10 versions, it is a feature that is designed to minimize notifications at crucial times.
To configure Focus Assist, go to Settings > System > Focus Assist.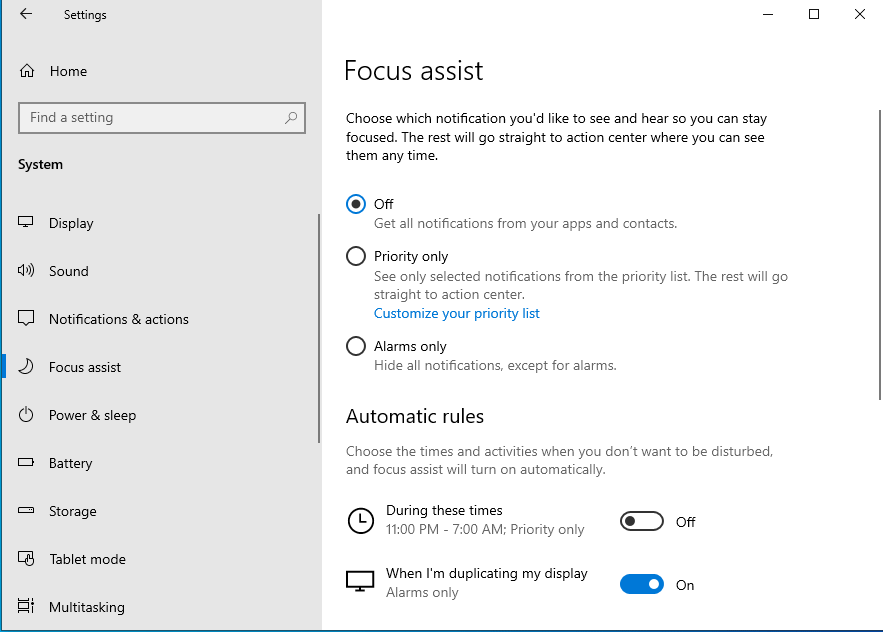 Choose time and activities that you don't want to  be disturbed.