Turn Off Tablet Mode in Windows 10
If your Windows 10 device is currently working in tablet mode and if you want to turn off tablet mode, complete the following steps.
Press Windows key + I to open Windows Settings. In the Windows Settings window, click System and then select Tablet from the left navigation menu.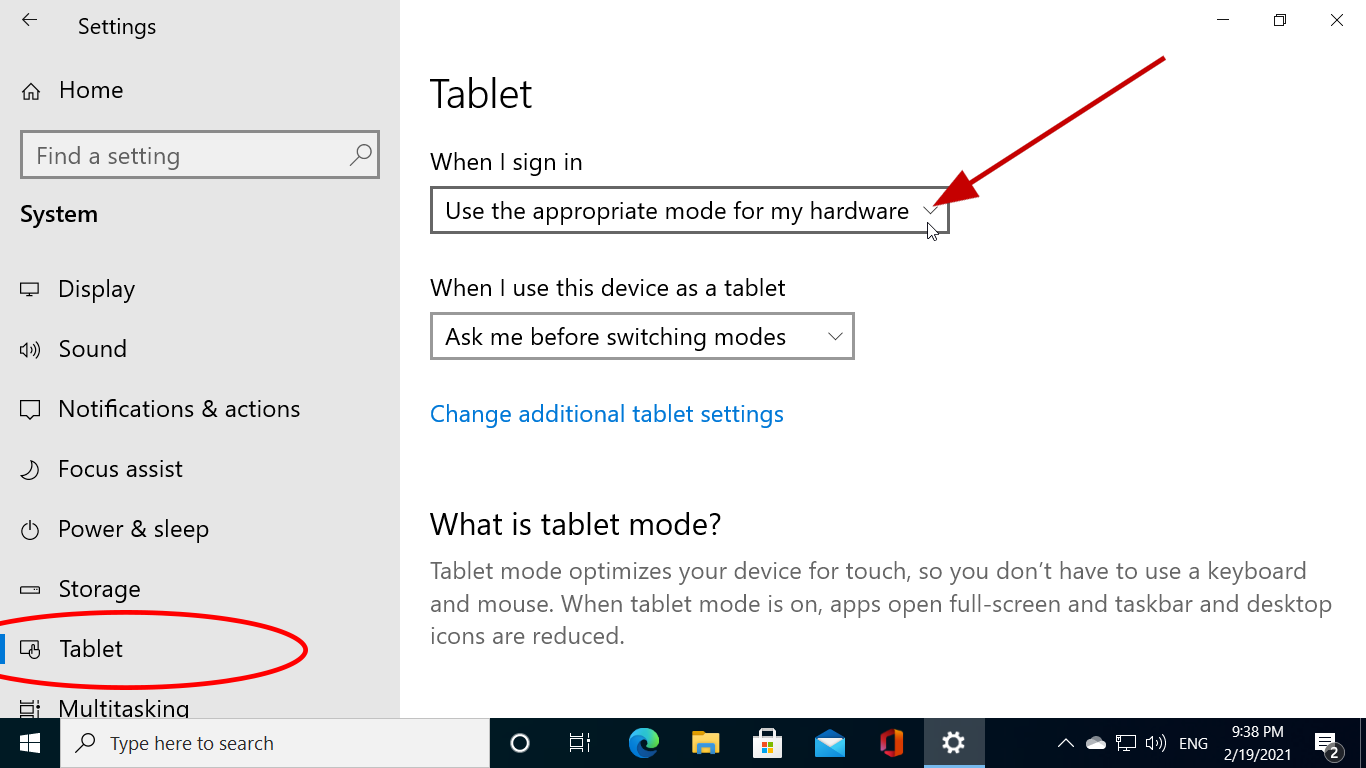 Choose Never use tablet mode from the "When I sign in" drop-down menu.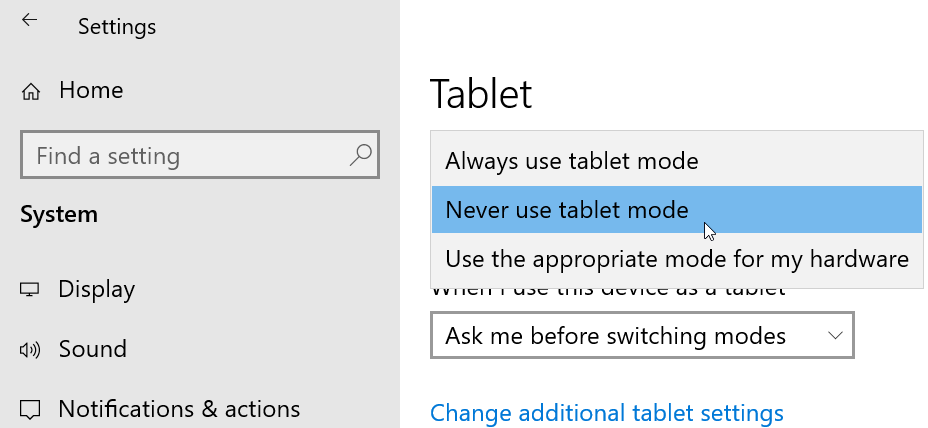 Click the Change additional tablet settings and turn off the Tablet mode switch.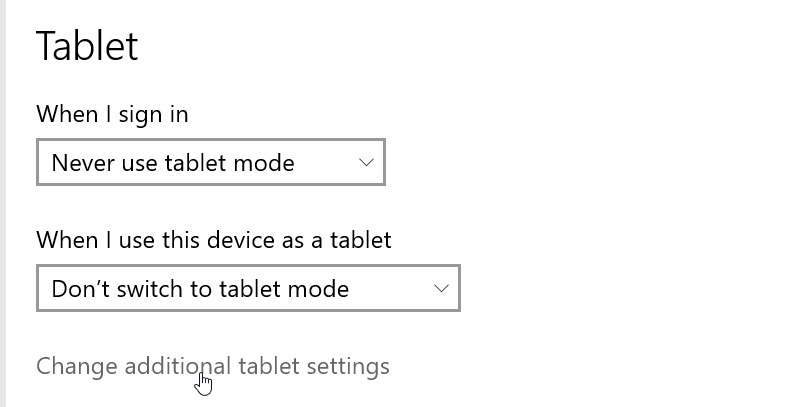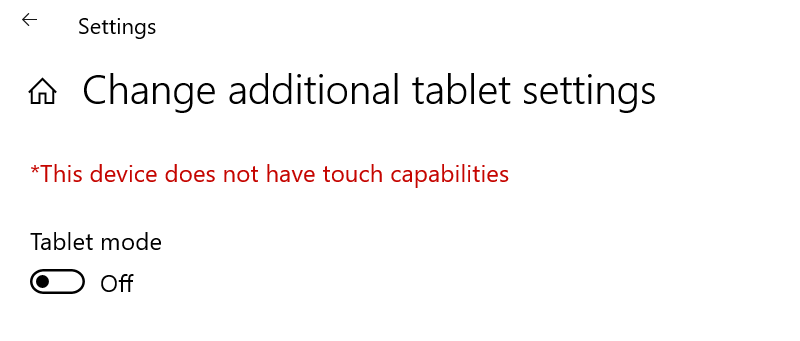 Windows will turn back into desktop mode. The Start menu and windows will no longer be on the full screen.