How to Set-up Windows Hello Pin in Microsoft Windows 10
To avoid authentication with Microsoft account passwords, Windows 10 provided an authentication method that uses a PIN. The Hello PIN stored in encrypted form on the local machine not on a remote server and it is unique to the device on which it is set up.
Perform the following steps to create new Windows Hello Pin:
Right click on the Start button and choose Settings.
In the Windows Settings window, click Accounts.
On the Accounts page, click Sign-in options.
From the "Sign-in options" screen, click Add under the Windows Hello PIN heading and then click next.
Enter your Microsoft account password to verify your identity before creating your PIN.
Type new PIN and Confirm.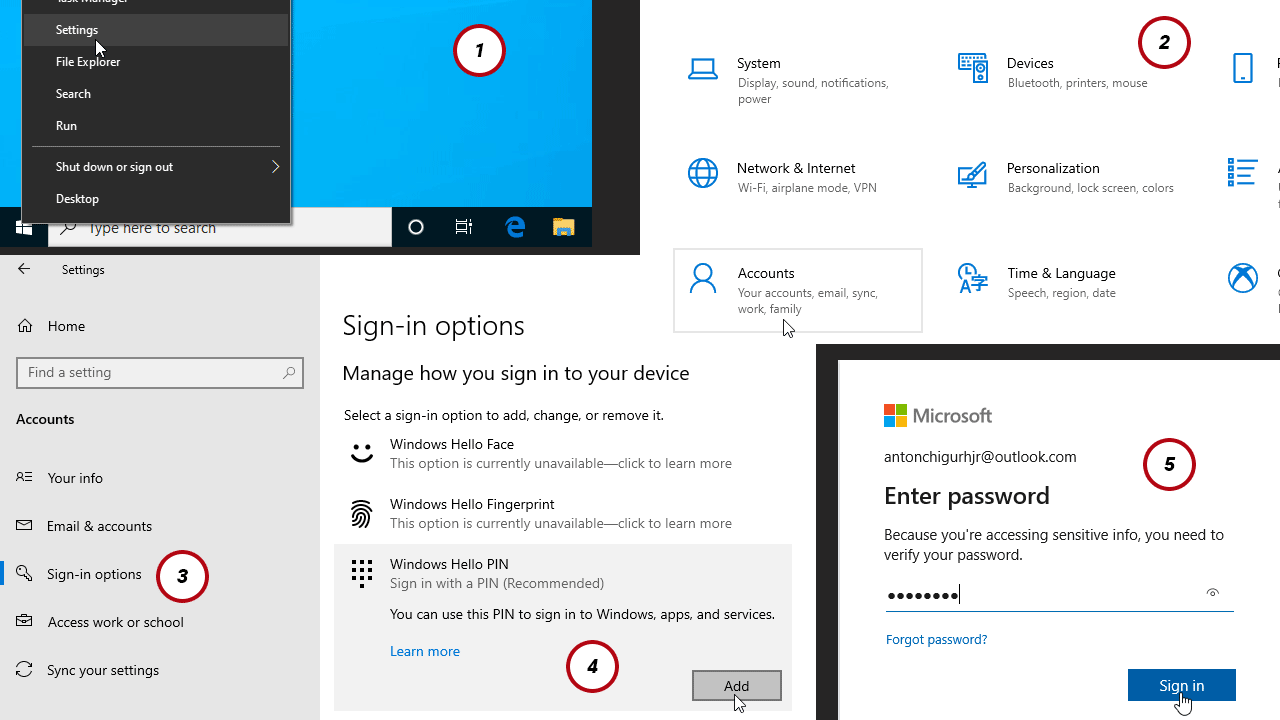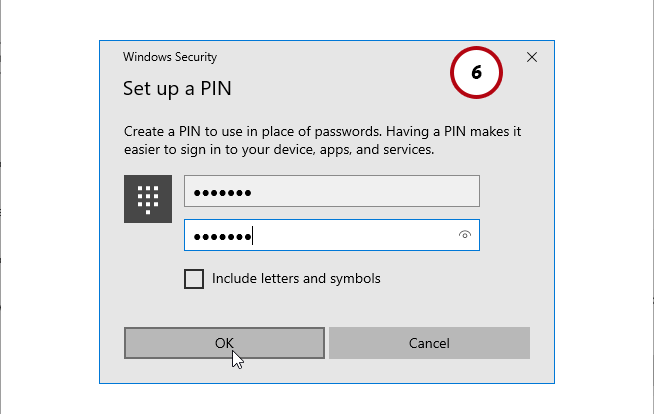 Usually, a PIN is a numeric password, but you can activate Include letters and symbols check-box to create a more complex PIN password.
Now you can use both Windows PIN and Microsoft password to unlock your PC. When the PIN is set, it will be the default Sign-In method on the sign-in screen.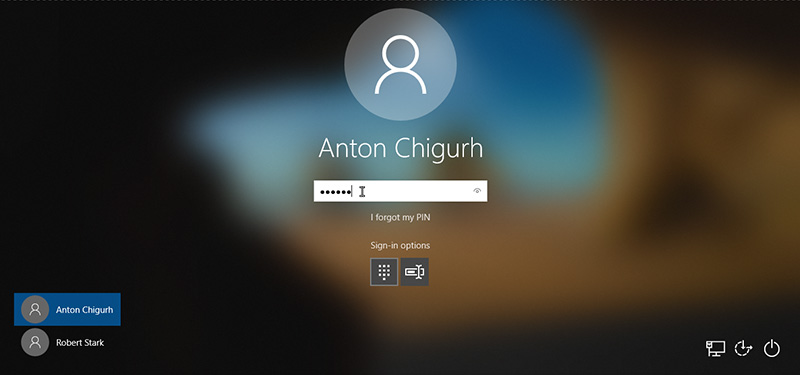 you can switch between Hello PIN and password by clicking the Sign-In Options on the sign-in screen.