How to Change User Account Name in Windows 10
Windows 10 includes two types of user accounts: Microsoft Account and Local Accounts. We can change the name of a Microsoft Account from the Windows Settings. Local accounts have to edit from the Control Panel.
Change user account name of Microsoft Account
Perform following steps to change the account name of your own Microsoft Account:
Open the Start menu, click user icon (your profile picture) and choose Change Account Settings.
Under the Your Info section, click on Manage my Microsoft account. This will open your default web browser and loads your account page.
Then, click on More actions link and select Edit profile.
Click on the Edit name.
Here you can change your First name and the Last name.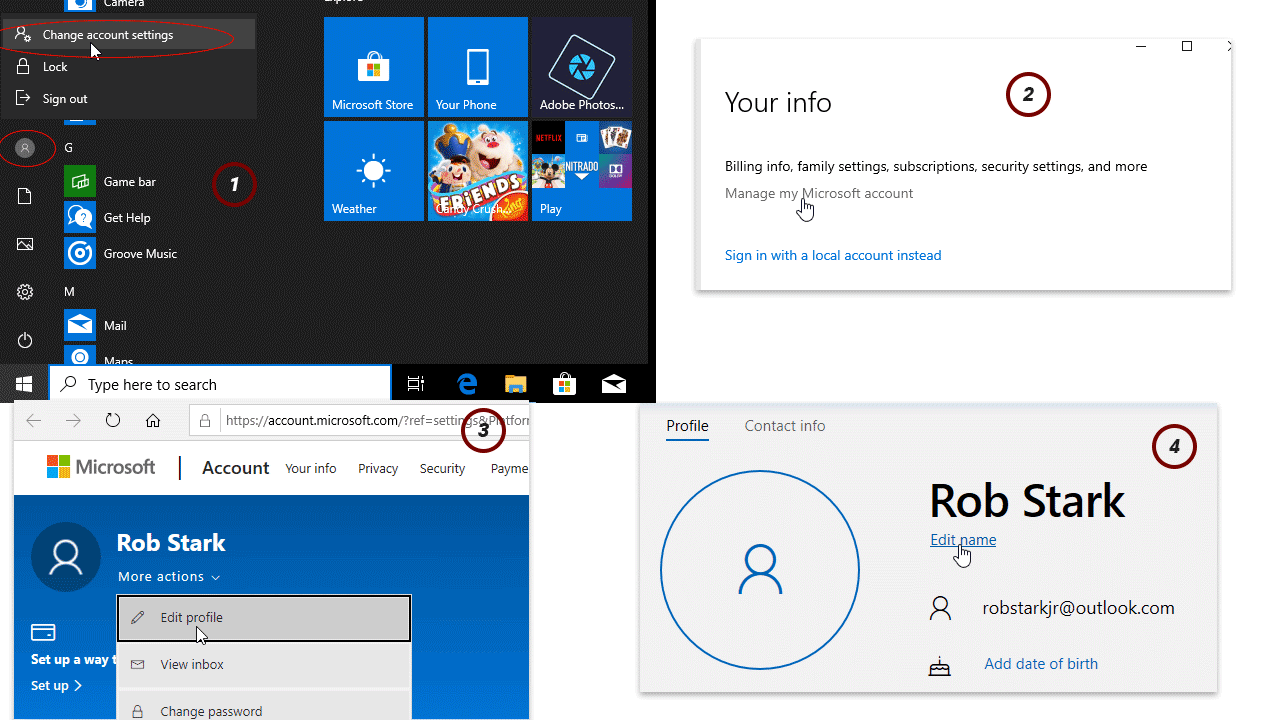 Change may not be reflected immediately in Windows settings. You can click on Sync your settings in the left pane to sync account details with your Windows 10 PC.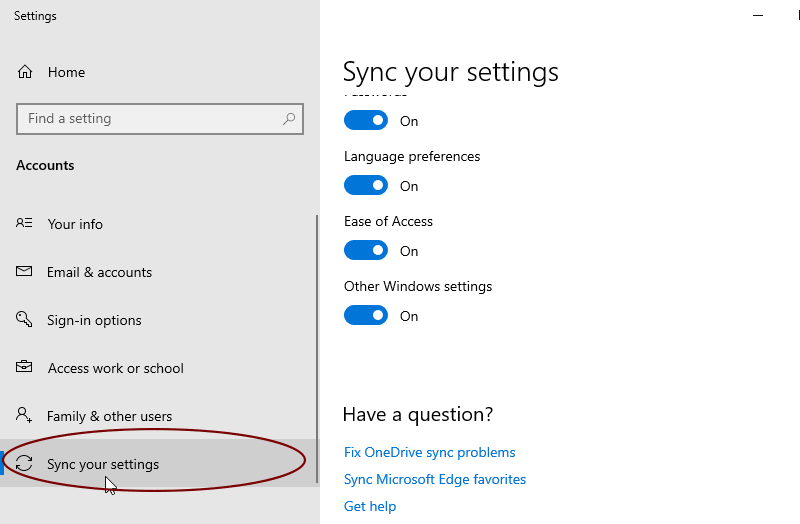 Change Name of a Local Account
Open Windows 10 Control Panel and click Change account type.
Select the Local user you want to change.
Click on Change the account name.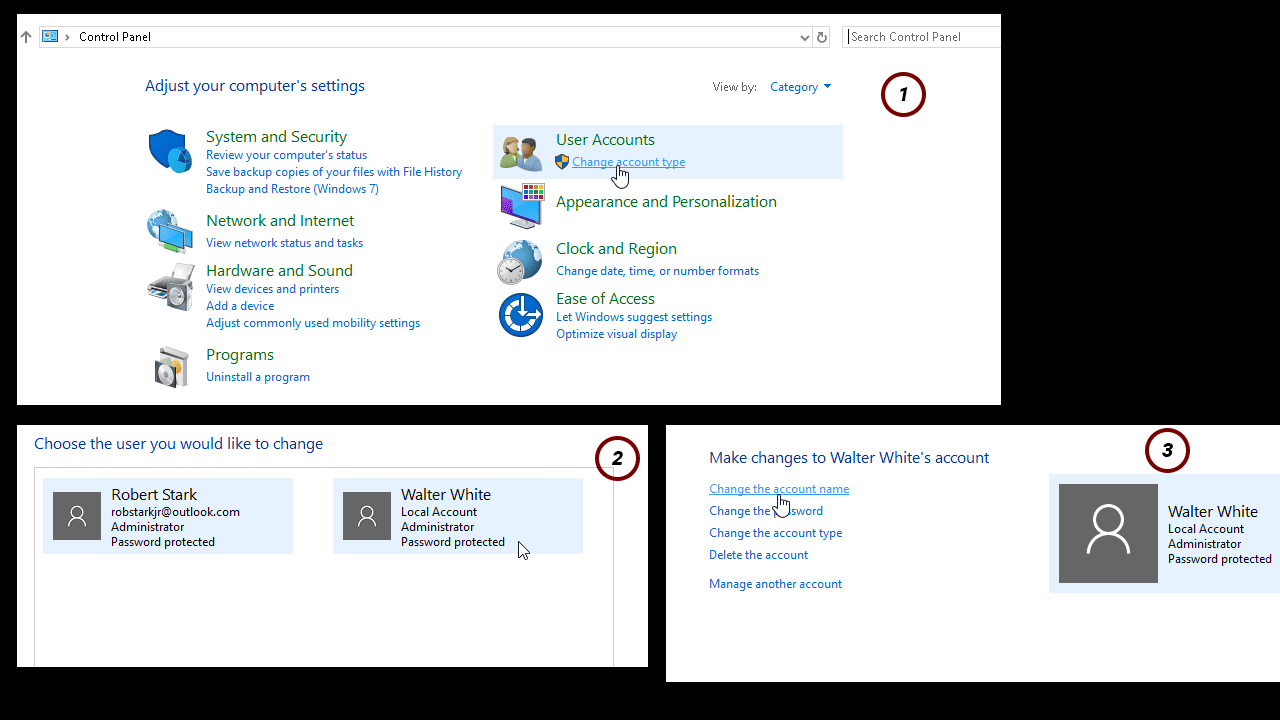 Note that, the name you're changing here is the full name of the local user, which is the one that appears on the welcome screen and start screen. Not the actual login name, if you want to rename the login name, read the following guide on: How to change the user name of a local user account on Windows 10.