How to Run Device Manager as Admin in Windows 10/Windows 11
To run the Device Manager as admin, you must first open the command prompt as administrator, then run the devmgmt.msc command.
The following steps describe how to do it.
Click the Start button and type CMD.
Right-click the Command Prompt in the search results and choose Run as administrator from the menu that appears.
Next, enter the following command into Command Prompt:

devmgmt.msc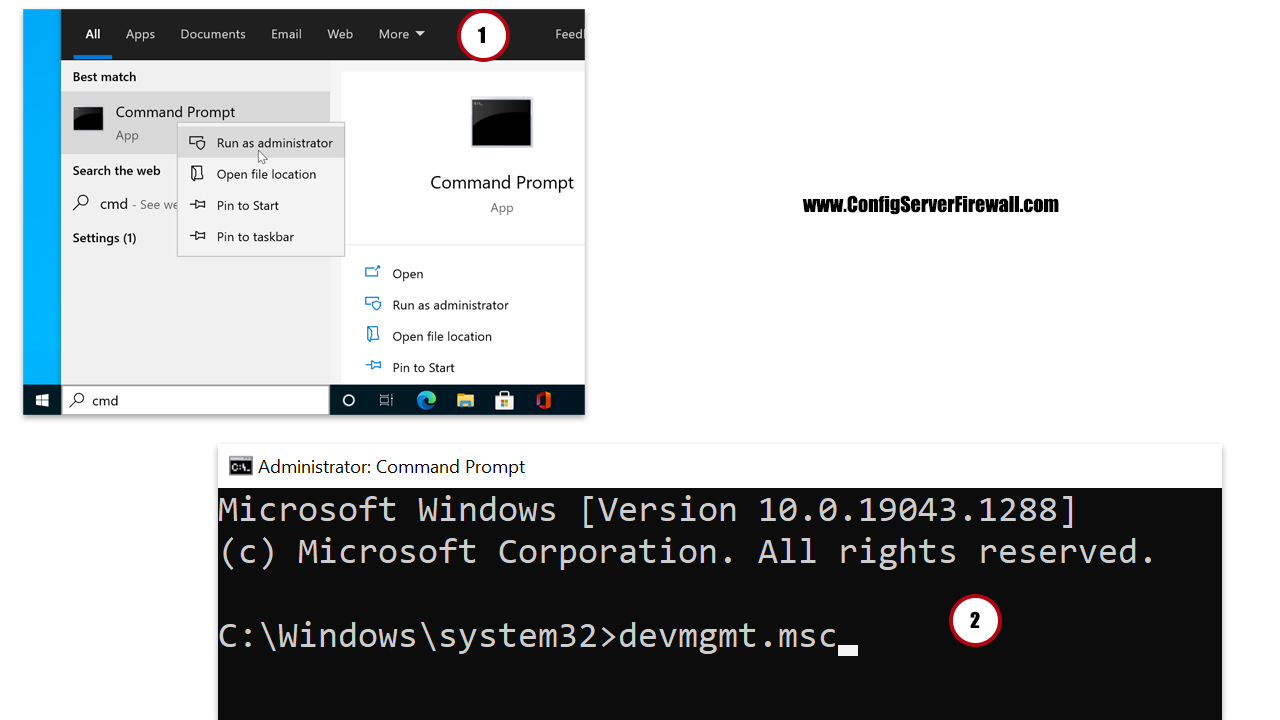 Device Manager is the primary tool we use to manage installed hardware on a Windows computer. We can use Device Manager to update the device drivers, identify hardware problems, Enable/disable hardware, and view driver information.
You can use the above method on Windows 10/11, Windows Server, or any other version of Windows to run Device Manager as Admin.